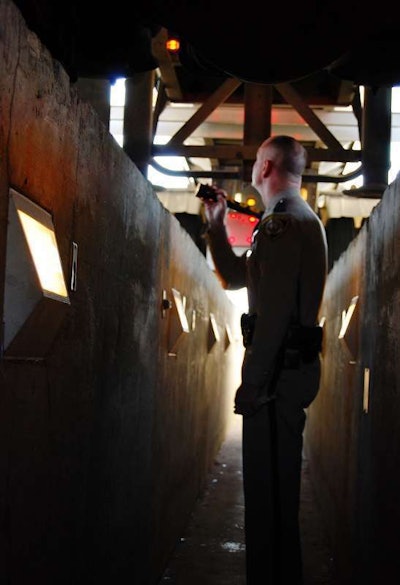 The annual Commercial Vehicle Safety Alliance (CVSA) Brake Safety Week operation, with a stepped-up campaign of inspections and public outreach on brake maintenance, starts up tomorrow and runs through Sept. 14. The program, also known as Operation Air Brake. targets trucks in both the United States and Canada, and is conducted in partnership with FMCSA. In 2012, more than 32,500 vehicles were checked during the week.
Bendix this week sent out some reminders of key maintenance considerations in brake systems, in light of Brake Safety Week upcoming, covered below: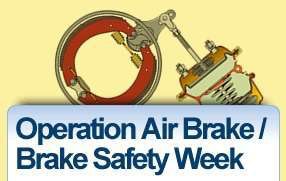 **Refamiliarize yourself with CVSA inspection requirements and procedures. Operation Air Brake targets six items for inspection: driver's license, registration, low air warning device, pushrod travel (adjustment), brake linings/drums, leaks/air loss rate, and tractor protection system.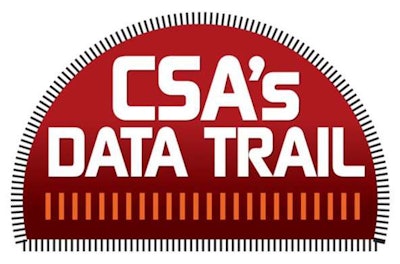 TOP STATES: BRAKE VIOLATIONS
National average: 17%, with all percentages below representing the share of all violations issued in the states from 2010-12 that were related to brakes.
Virginia – 30%
Missouri – 25.5%
California – 23.6%
Texas – 20.8%
Wisconsin – 20.7%
Wyoming – 20.6%
Idaho – 20.6%
Ohio – 20.3%
Pennsylvania – 20.1%
Oregon – 19.9%
Mississippi – 19.5%
Kentucky – 19.2%
Maine – 18.9%
Maryland – 17.8%
Nebraska – 17.6%
Find more state rankings by type of violation (from moving to hours, maintenance and other infractions), including all 50 states ranked for their focus on brake violations, via downloads at the CSA's Data Trail website.
**Replace components in need with quality parts in addition to emphasizing regularly scheduled preventive maintenance and pre-trip inspections. Replacement friction matters, says Bendix. When regular maintenance or pre-trip inspections point to a need for friction replacement, it's important to recognize the impact that friction selection has on safety and brake performance, says Gary Ganaway, director of marketing and global customer solutions for Bendix Spicer Foundation Brake. "With the federal Reduced Stopping Distance (RSD) mandate now in full effect, fleets need to pay close attention to the issue of replacement brake lining performance and RSD compliance. Because not all replacement friction marketed as acceptable under RSD will actually perform to the standard, fleets [and owner-operators] should ask for evidence of compliance from their friction supplier when replacing the friction on their RSD-equipped trucks."
Ganaway cites comparison testing against Bendix's high-performance linings of some aftermarket linings that had passed the FMVSS 121 dyno test. Testing showed differences in stopping distance at 60 mph of almost 100 feet with the worst-performing aftermarket replacement friction. The RSD mandate requires most trucks to stop within 250 feet. Bendix linings came in at 215, the worst aftermarket lining at 311 feet. Phase one of the RSD mandate took effect in August 2011 for new three-axle tractors with GVWRs up to 59,600 lbs. Phase two, aimed at tractors with two axles, as well as severe-service tractors above 59,600 lbs, took effect Aug. 1, 2013.
**Protect the air system from contaminants. Oil, in particular, can contribute to premature damage in a variety of components, such as spring brake modulating valves and brake chamber diaphragms. And oil-deteriorated seals can cause air system leaks – a target of Operation Air Brake inspections. The installation and regularly scheduled replacement of air dryer cartridges — like the Bendix PuraGuard — help ensure brake system longevity.
**Adhere to a strict preventive maintenance schedule. This is "key to keeping the air brake system clean and operating safely," particularly as it relates to air dryer cartridges, says Bendix Government Affairs Director Fred Andersky. Perform "monthly checks for moisture in the air brake system. If moisture is present, the air dryer cartridge may require replacement."
**Inspect purge valve assembly and delivery check valve. Along with the air dryer cartridge, the components of the air dryer should be inspected and replaced if needed. Check your manufacturer's service data to clarify specific air dryer model maintenance requirements and schedule. In the case of Bendix models, adhering to the schedule "will help ensure proper operation of the air brake system, as well as key components that rely on system air."
**Knowledge is power: Get training as needed. Bendix offers the On-Line Brake School for free, flexible, customizable access to its knowledge database and technical resources. The website features a menu of 5- to 7-minute video segments, as well as a broad range of other training tools on all aspects of electronics and air brake maintenance.
How much of your own brake maintenance do you handle yourself?