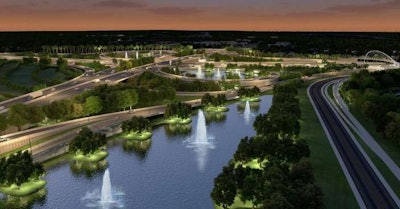 Beautiful highway-scape, wouldn't you say? It's a computer rendering of a scene from above what I-4 on a segment between Florida's Orange (including Orlando) and Seminole (north of Orlando) counties in Central Florida will look like in, well, quite some time from the project getting under way in January.
And what it doesn't exactly show are details of what's being dubbed by some the "largest infrastructure project in Florida history," as ran a recent release from the project's public information office.
It won't add any additional capacity to the existing traditional freeway lanes on I-4, but will add "two new dynamic tolled express lanes in each direction" as well as "replace more than 140 bridges, reconfigure 15 major interchanges, reconstruct the entire existing roadway and increase the highway design speed to 60 mph."
The exact area of focus includes a rebuild of the 21 miles of I-4 from east of Kirkman Road in Orange County to west of State Road 434 in Seminole County.
When will we get a look at those new variable-rate/dynamically-priced tolls? 2021, if the current schedule holds. Good news is heavy trucks won't be allowed in the tolled lanes, and if that means four-wheelers are more likely to use them, they may well ease congestion on the main route ultimately. In the meantime, project managers says drivers will see crews "overbuilding the roadway's shoulder, pile driving and relocating utilities." By summertime next year, shifts in traffic patterns and phases will occur. "For example, an auxiliary lane may become an exit lane."
Heads-up. The project team says it's committed to maintaining the same number of lanes that exist today while working. Lane closures will be limited to mostly nighttime hours, beginning as early as 8:30 p.m. and continuing as late as 7 a.m. in the area.
Find additional project information, including a full list of lane and ramp closures, posted at I-4 Ultimate's website through the next years. You can also follow Florida's Statewide 511 twitter feed here.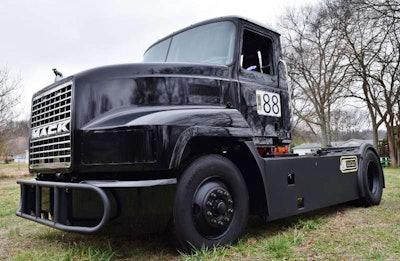 All-aluminum step deck for a shift in niche for Joey Slaughter
Joey Slaughter's been a guest on the blog and a source elsewhere in my reporting from time to time — when I embarked on hunting around for information for the hotshot niche feature we began running yesterday, I was surprised to learn that hotshot car hauling was how Slaughter got his start as an owner-operator in 2010. He's currently a part of Freightliner's Team Run Smart real-world truck-technology demo project and interactive website, and the opportunity that's presented allowed him to pursue a shift in operation with the purchase earlier this year of a 53-foot aluminum step deck to replace the 8-9-car open-car hauling trailer he'd banked his freight with for prior years after upgrading from the hotshot operation. Read more about all of that in the hotshot story.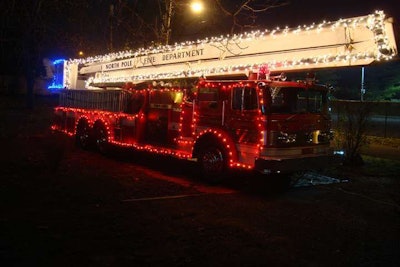 It wasn't easy to find the all-aluminum unit, he says, but the Danville, Va.-based independent finally located what he was looking for at TNT Sales in Missouri.
Since, he's enjoyed the greater versatility in freight the change has afforded. During the National Association of Small Trucking Companies meeting last month here in Nashville, which Slaughter attended, I got a close look at the deck, a 2008 all-aluminum 53-ft. Chaparral trailer (Chaparral was purchased by the Doonan several years back) and thought you might enjoy a few shots of the set-up. Step-deckers, look familiar to anyone? (FYI, the tractor is a 2013 Freightliner Cascadia Evolution.)