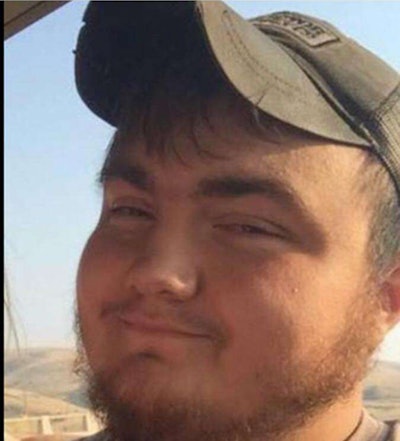 It's been a while since a story of a trucker in one of those led-by-GPS snafu-type situations has graced these halls (but not that long — e.g. the Vermont "Smuggler's Notch" story last October), but the story of Jacob Cartwright is just that. And boy is it a dramatic one.
Cartwright reportedly walked without food and water four days down out of a snowy Oregon mountain wilderness after trekking 100 miles off-course in his tractor-trailer, following a GPS into which he'd inadvertently put an incorrect address. He ended up stuck on a forest-service road.
Hear part of his story above, a spot on the Today show from Monday, April 30.
His is also, however, certainly a story of determination, given the distance traveled out on foot and the spirit to continue after what had to be a growing sense he might not make it. But the young father was driven by the knowledge plenty were depending on him.
CNN leads their version of the story with a salient detail indeed. Cartwright was hauling potato chips in a dry box on a run from Portland to a town near the Idaho border — a 53-footer full of greasy-crunchy sustenance. Not the healthiest thing in the world, but no doubt one could live more than a little while on that many potato chips.
No cargo theft for this trucker, however. Little Trees Transportation small fleet owner Roy A. Henry, for whom Cartwright was hauling, "joked with Cartwright about having a truck full of chips and wondered why he didn't eat any of them," CNN reported. "'That stuff's worth something, that's the load — I'm not gonna touch it,' Henry said Cartwright told him. 'That's the way he was raised, that stuff's not yours, you don't touch it.'"
According to multiple sources, Cartwright is expected to make a full recovery after suffering severe dehydration.
Double-check that GPS route before you hit the road today? Thought so. Here's to a safe trip.