Breaker breaker, somewhere at a truck stop along I-80 between Chicago and Ohio, former owner-operator and driver Louis Santiago made a grievous mistake. Washing his hands at a bathroom sink, he took off his gold, braided wedding band and set it "on the top left side of the sink" where a soap tray might go in those times, the 1970s. The ring commemorated his then relatively short history of marriage to the woman who's still the love of his life, Judith Lorraine Santiago.
The former independent trucker and marathoner has been married now for 52 years, and he reached out over the weekend in hopes of a holiday miracle.
At the time in the 1970s, he noted, he'd been doing steady runs out of Chicago to the East Coast and back for Chi-Town-based Distributors Service. "Handling floor loads" for so long had fattened up his fingers significantly, he said. The wedding band had been cut and expanded to fit. The best identifying mark is where the gold with its braided rope design is "slightly smudged where it was opened by the jeweler," Santiago said.
He's hopeful his story lights a fire of memory out of the Midwest, out of the mind of an owner-operator or driver who ran those lanes back in that time -- maybe a former stop employee -- and who may have recollection of the piece of jewelry.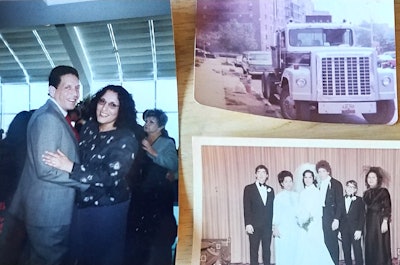 Needle in a haystack? Quite likely, yet Santiago noted, "I am a religious man, and do believe in miracles."
He'd "be happy to pay a reward," he said, if by some miracle this story jogs someone's memory that leads to its return.
He and his wife of 52 years, Judith, would be thrilled, one suspects. Thinking back to the time of the ring's loss, Santiago said he hadn't realized it was gone until he got back home to New Jersey and Judith asked, "'Where's your wedding band?' Of course, I deserved having the riot act read to me by my truly amazing, wonderful wife, as she never misplaced or lost hers!"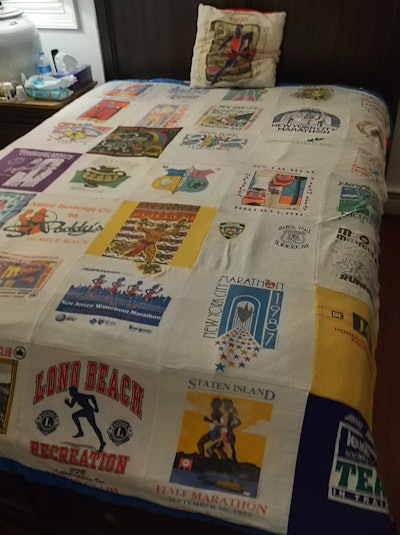 All told, Santiago said, he spent 18 years trucking as an independent before "taking a local company job hauling oversize concrete loads in New Jersey." He's long since retired from the road, yet sends out this message to everyone hauling or headed home this week: "Happy Thanksgiving to all, and travel safely!"