Rollin' Transport driver Kiegan Nelson showed the Wisconsin-based fleet's 2020 Peterbilt 389 at the 2021 Shell Rotella SuperRigs working truck show in Hampshire, Illinois, and it won Best of Show and Best Interior. The truck is coupled with a 2020 Mac flatbed with a Conestoga kit, which is used to haul steel, machinery and anything else that fits in a Conestoga.
The truck features a bevy of custom touches, including the whole cab being body dropped onto the frame with airbag suspension on the front end. The company took the standard curved 389 grille shell off and replaced it with a 379-style grille with 359-style headlights to give it an older classic look.
Keeping with the classic theme, the rig also sports older-style air cleaners and mirrors. It also has a Double Eagle sleeper with different panels stamped in the body panels.
The interior was gutted and redone by Spare Time Fab in Myerstown, Pennsylvania. It features red button-tuck, an old-style Peterbilt square dash with toggles instead of rocker switches to give it the old-school look.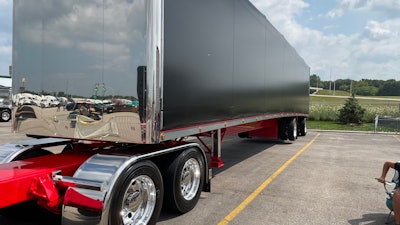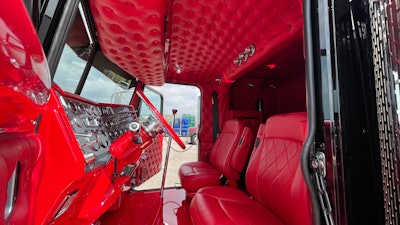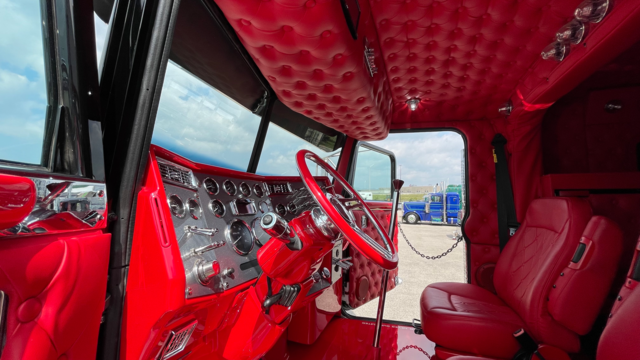 Part of the interior renovation was replacing the 389 dash with an older-style square Peterbilt dash and adding toggle switches instead of rocker switches.