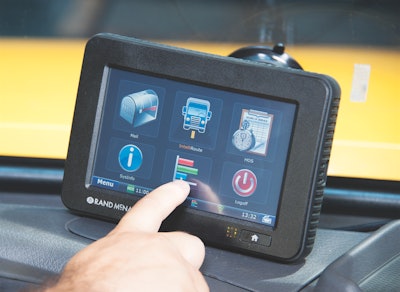 The Owner-Operator Independent Drivers Association has taken aim at a recent study released by the Federal Motor Carrier Safety Administration that claims there are "clear safety benefit(s)" to using electronic logging devices.
OOIDA says the study lacks relevant data to prove its point that ELDs lower crash rates and lower preventable crash rates. FMCSA said in its study ELDs could lower crash rates by 11.7 percent and lower preventable crash rates by 5.1 percent. The agency's conclusion is based on the premise that logging devices would boost hours of service compliance, which would reduce fatigue and therefore fatigue-related crashes.
The agency did note in its study that its data was "skewed" toward larger carriers, and OOIDA says that the study "in no way" represents small- or mid-sized carriers, citing FMCSA's own figures that show 97 percent of all fleets have 20 trucks or fewer and 90 percent have six trucks or fewer.
OOIDA also contends that, not only is the data incomplete, it may have errors. "The study's conclusion is flawed because it included all other types of crashes except those that supposedly would be prevented with electronic logging devices," says OOIDA Executive Vice President Todd Spencer.
OOIDA also points out the report's researchers admit that there wasn't enough data to find any safety benefits when comparing DOT-recordable or fatigue-related crashes. Small sample sizes limited the researches' ability to find a significant difference between trucks with logging devices and those without, FMCSA's report notes.
Fewer than 12,000 of the 83,000 crashes between 2008 and 2012 were recordable by the Department of Transportation, says FMCSA in its study, and 987 of those were fatigue-related. OOIDA's response says the high number of crashes for the study's sample "a scary concept," and says that "if true, these carriers do not need ELDs, they need to be removed from the road all together."
Still, all but one of the participating carriers had low Unsafe Driving BASIC scores, though two did show high a Crash Indictor, according the 2011 CSA data presented in the study.

"The possible changes that hold the most promise in improving highway safety are things like driver training, better working environments, support systems and safe parking," says Spencer. "We'd like to see well-trained drivers put into trucks instead of unproven technology. It is the hallmark of a bureaucracy to embrace billion-dollar mandates in the name of safety while all but ignoring the absence of even basic driver training for new drivers entering the industry."
OOIDA's full review of the study is linked here.