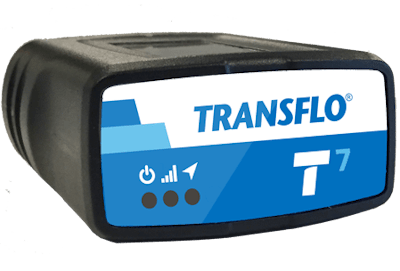 Pilot Flying J announced Wednesday it is now offering the Pegasus TransTech Transflo ELD T7 at all of its locations for $99 through the end of August. Drivers are required to switch from paper logs to an electronic logging device by Dec. 18. Pilot says the Pegasus TransTech ELD unit is available for purchase in all of its locations nationwide.
The ELD T7 is a plug and play unit and is a bring-your-own-device model, meaning drivers will manage the ELD system through their smartphones.
In a conference call with industry press Wednesday, Pilot representatives said the ELD offering is part of a larger initiative by the company to make drivers lives easier.
The company noted ongoing investment in building new locations and remodeling existing locations. Pilot says it's spending $485 million over the next 5 years to renovate Pilot and Flying J locations, which includes updates to restrooms and showers, an expansion of healthy food options, more in-store clothing offerings and more.
The company also gave an update on its February-launched emergency roadside assistance service. It has deployed 80 trucks equipped to handle issues with tires, fuel, accessory replacement and more. That's more than half of the 150 trucks planned for deployment.
Construction has started on more than 20 new service centers too, the company says.