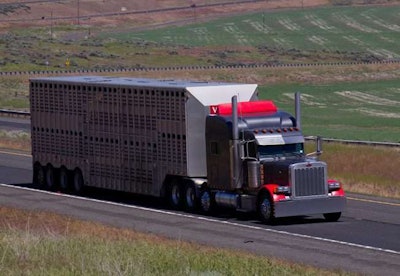 Livestock haulers now have at least until December 7 to continue to run on paper logs and absent an electronic logging device.
In a short-term government funding bill signed by President Trump on Sept. 28, Congress extended the ELD waiver for livestock and bee haulers through the expiration of the funding legislation — December 7.
However, the short-term appropriations package was passed as a means to give Congress extra time to clear longer-term spending bills and to ward off a government shutdown in the meantime, and it's likely that lawmakers will opt to extend the waiver through the end of the 2019 fiscal year — September 30, 2019.
Bills to fund the Department of Transportation in both the House and Senate include a provision to give livestock and bee haulers until September 30, 2019, to adopt ELDs.