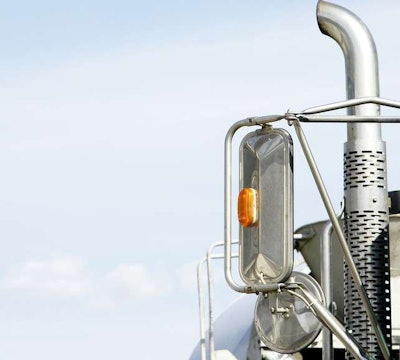 Earlier this month, I wrote about free-flowing air and how changing your muffler, moving to dual exhaust and adding a second air filter can help your engine gain turbo boost and, in turn, make your engine more fuel-efficient.
If you followed those recommendations, you're nearly ready to install a bigger turbocharger. First, there's one more step you need to take.
To enhance the air and exhaust flow in your engine, install a heavy-duty high-performance ceramic-coated exhaust manifold. This manifold flows 20 percent or more exhaust than a stock manifold, and it will lower the exhaust gas temperature by 125 degrees; it also will not leak at the joints.
The extra exhaust flow will allow the turbo to spool up quicker, and the ECM will see the turbo boost sooner and release the fuel earlier.
This will create quicker acceleration, which will spur the engine to live longer, as exhaust gas temperature is lower and there is less soot in the oil. Also, your fuel economy will increase ¼ mpg.
Once this change and the ones we discussed in February have been made, your truck is ready for the larger turbocharger. You will feel the difference in performance, gain turbo boost, decrease exhaust gas temperature and even gain another ¼ mpg in fuel savings.
All of this brings you to a total of about 1 mpg difference – about $16,000 a year if you run 100,000 miles.
-Bruce Mallinson is the owner of Pittsburgh Power, an engine performance shop in Saxonburg, Pa.