Trucking news and briefs for Monday, Aug. 14, 2023:
Coolant leak sparked recent Nikola truck fires
Investigators have determined that an electric truck fire at Nikola headquarters June 23 once thought to be an act of foul play was due to a coolant leak inside a battery pack. The truck re-ignited exactly one month later.
The findings by third-party investigation firm Exponent were further corroborated, Nikola said, "by a minor thermal incident that impacted one pack on an engineering validation truck parked at the company's Coolidge, Arizona, plant on Aug. 10." No one was injured in either incident.
Nikola said it is currently in the process of filing a voluntary recall with the National Highway Traffic Safety Administration (NHTSA) for approximately 209 Class 8 Tre battery-electric vehicles (BEVs), and is placing a temporary hold on new BEV sales until a resolution is in place.
Internal investigations from Nikola's safety and engineering teams indicate a single supplier component within the battery pack is the likely source of the coolant leak, and efforts are under way to provide a field remedy in the coming weeks, the company said. These actions do not affect the hydrogen fuel cell electric vehicle (FCEV) currently in production as the truck's battery pack has a different design.
"At Nikola we take safety very seriously," said Nikola CEO Steve Girsky. "We stated from the beginning that as soon as our investigations were concluded we would provide an update, and we will continue our transparency as we learn more."
The company noted that thus far, of the more than 3,100 packs on trucks produced to date, only two battery packs have experienced a thermal event.
While awaiting a fix, Nikola BEV trucks can continue to be used in operation, but Nikola suggests placing the Main Battery Disconnect (MBD) switch into the "ON" position at all times to enable real-time vehicle monitoring and safety systems operation, and parking trucks outside to allow for over-the-air updates and better connectivity with Fleet Command, Nikola's truck monitoring system. The company said its software systems are being used in real-time to monitor trucks in the field closely and continually assess risks.
The fire in late June, which burned five battery-electric trucks, followed sweeping layoffs at the company. Nikola said foul play was suspected at the time because a vehicle was seen in the area prior to the incident. Nikola, about a week earlier, cut 120 employees based in Phoenix and Coolidge, Arizona, along with 150 team members in Europe. --Jason Cannon
[Related: Nikola truck erupts in flames again, company still suspects 'foul play']
St. Christopher Fund enhancing driver health, wellness programs
The St. Christopher Truckers Relief Fund (SCF) recently announced significant enhancements to the organization's free health and wellness programs to better serve truck drivers. The health and wellness programs, which have been offered by St. Christopher to Class A, over-the-road truck drivers with a CDL since 2015, are designed to assist drivers in getting and staying healthy. All the programs, existing and new, can now be found on the "Driven to Be Healthy" section of the St. Christopher website.
There's a newly enhanced diabetes prevention program, which now offers a flexible 12-week interactive curriculum that allows drivers to join at any time. The program was previously a one-year program with a fixed start and completion date. A new at-home cancer screenings program offers free prostate cancer screenings, with colorectal and cervical cancer screenings to follow later this year.
With sponsorship from the Owner-Operator Independent Drivers Association, free vaccine vouchers for flu, shingles and pneumonia vaccines are available to uninsured drivers. The current Rigs without Cigs tobacco cessation program will also still be offered.
"We listened to the drivers and our partners to understand what would make these programs better and what new programs would help drivers get ahead of common health issues," said Donna Kennedy, executive director of the St. Christopher Fund. "The enhancements and additions to our current programs will continue to support the drivers and the industry in their drive for a healthier future."
'The way I was raised:' Driver named Highway Angel for helping crash victims
Hertford, North Carolina-based truck driver John Huffman has been named a Highway Angel by the Truckload Carriers Association for stopping to help crash victims in a multi-vehicle wreck. Huffman drivers for Load One Transportation out of Taylor, Michigan.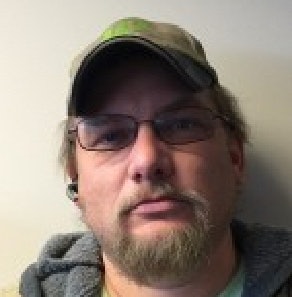 On June 29 around 2:30 p.m., Huffman was driving on I-40 eastbound in Knoxville, Tennessee, in stop-and-go traffic. He witnessed a minivan speed up in the congested traffic and run into the back of a white car, which shoved the car into the center median. The van then hit another car that was in front of the white car, which shoved that vehicle into two more vehicles.
"I pulled over, jumped out of my truck, ran across all three lanes of traffic and started checking on everybody," Huffman said.
The white car that was hit had two frightened 18 year-old women in it. They were not seriously injured, but Huffman stayed with them until emergency vehicles arrived on site.
There was a small child in one of the crashed cars, so Huffman ran back to his truck and got a stuffed animal he had in the truck, so he could give it to the child.
He was also able to get video footage from his dashcam and supply it to the police. He said he never hesitated to go the extra mile to help the crash victims.
"It's the way I was raised, ever since I was a little kid," he said. "If you see somebody in need and you've got the ability to help, you help. This is the way people should be."