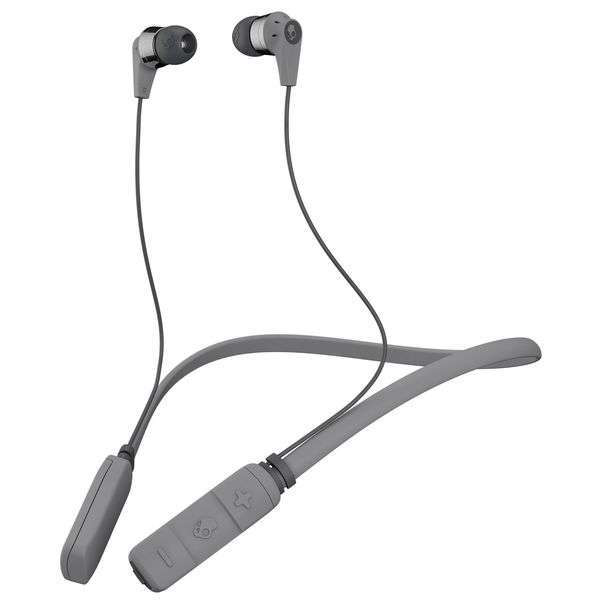 As a professional truck driver, you have to stay in touch most hours of the day, and you have to do it mostly hands-free. And, you may also want to listen to music or something else entertaining while on the road.
That means wearing some sort of headset, some of which are easier to use than others. And, if you can do it and save a few bucks at the same time, all the better.
Skullcandy's Ink'd is a lightweight, flexible collar-style Bluetooth headset that provides good quality sound while remaining comfortable to wear. It pairs with a smartphone to make and receive calls, and also delivers music if you wish.
The low-profile Ink'd wireless is comfortable enough to wear all day. Skullcandy's Supreme Sound and a noise-isolating fit allow Ink'd to deliver the clear audio you require.
The flexible collar packs up to one-third its original size for easy storage in a pocket or glove box. An eight-hour rechargeable battery lets you listen longer, and the built-in mic and remote let you take calls and control your music without having to reach for your phone. It also has a 30-foot Bluetooth range.
Comes with two sizes of earbuds.
Another major plus about Skullcandy's Ink'd is the price. They're just $40, which makes them a true value, especially for the trucker more interested in putting diesel in their truck than sporting the newest and coolest on their ears.
Available in most travel centers.