Trucking Fact of Life #197: You can never have enough power.
No, we're not talking about the kind under the hood; we assume you have plenty of that already.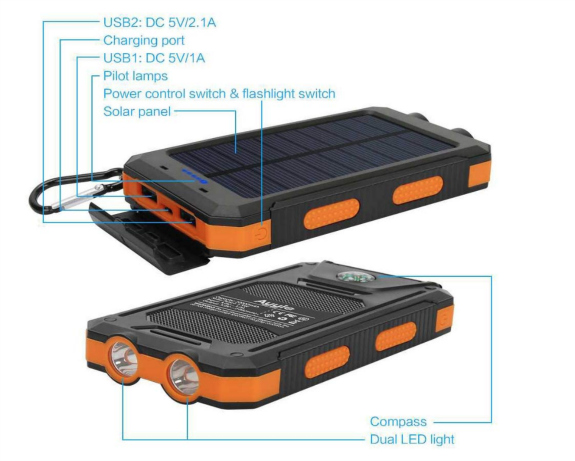 We mean the kind that keeps your smartphone charged, your tablet playing your favorite post-drive video, your GPS keeping you on track, or handheld gaming console providing your entertainment.
The Ayyie Solar Charger can help do all of that and more. And, do it all without making you worry about where to plug it in to reload it.
Solar-powered, the CXLiy power bank packs 25,000Mah. It's compatible with USB devices including iPhones, Samsung, HTC, Nexus, Go-pro Camera, tablets, e-readers and other similar devices. Its Smart Express Charge automatically detects the charging requirements from your devices and provides max speed up to 2.1A to each of its two ports.
It also doubles as an LED flashlight.