Even the best, most proficient truck driver on the road today needs a little help from time to time, and he can get it from some of today's top technologies.
SiriusXM Onyx EZR Radio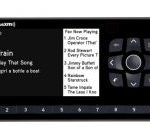 Today, some 100 million people are reached by SiriusXM Satellite Radio, which delivers music, live sports, news, talk and other programming. Tuning into that wealth of programming is easy with the SiriusXM Onyx EZR Radio for your truck.
This simple-to-install radio delivers all of SiriusXM's programming from Howard Stern to live Major League Baseball to music tailored to your particular tastes and moods. The EZR features an easy-to-read large high-resolution display screen that lets you see the artist or show name, song or program title, and content or channel information.
You can store up to 10 of your favorite channels and curate your own music channel that's a blend of channels you prefer with the TuneMix feature. The receiver mounts easily on your truck's dash, and with an optional kit, you can take it out of your truck and listen in your home or outdoors.
Howes Diesel Defender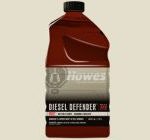 Howes Diesel Defender — which contains no alcohol or solvents — is a multipurpose fuel additive formulated to improve power, performance and mileage in several ways. It does all that while making your truck run cleaner.
It contains IDX4 detergent designed to clean injectors, reduce emissions, eliminate harmful deposits, prevent coking and deliver more complete fuel combustion.
It also removes water, and by demulsifying water, it helps eliminate harmful microbial growth. The powerful additive also is made to provide two-and-a-half more times lubricity, making it ideal for heavy-duty vehicles.
Black+Decker GoPak 12V Cordless Battery Pack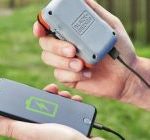 Black+Decker has powered many of the tools you use for home repair projects, and now it can keep your devices charged properly.
The company's GoPak 12V Cordless Battery Pack is a power bank you can use when on the go. In addition to recharging your smartphone, headset or tablet, the GoPack can be used to power any of Black+Decker's cordless power tools.
It charges up in just two-and-a-half hours, and four LED lights indicate how much power you have left. The GoPak could be good to keep in your truck and your toolbox.
Fi Collar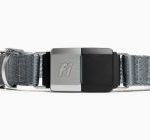 Putting a Fi Collar on your dog can help increase your chances of getting your best friend back should they go astray on the road. The high-tech collar has GPS so you can track your pup and help facilitate their safe return.
Waterproof and with a battery that holds a charge for as long as three months, the collar also acts as a fitness tracker to ensure your dog gets the exercise it needs.
Available in two colors (yellow and gray), the Fi comes in four sizes from 11.5 inches up to 34.5 inches.
Dude Shower Body Wipes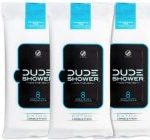 If you're stuck out on the road without a convenient shower, Dude Shower Body Wipes help you get clean and feel fresh.
The unscented wipes are treated with aloe to leave you feeling naturally soothed. Three packs of eight Dude Shower Body Wipes are available for $14.45.