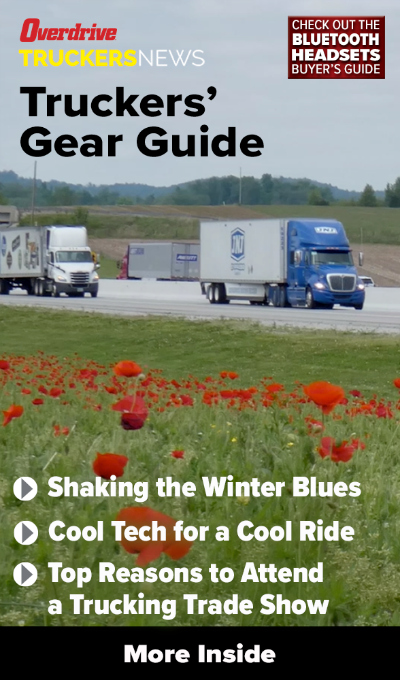 It's official, winter is over and spring has arrived. Now, if only the weather will prove it.
While spring-like weather may be a few weeks off, what is here is the new Overdrive and Truckers News Truckers' Gear Guide from the RoadPro Family of Brands. With it comes a slew of good ideas and good gear to keep you comfortable, connected, safe and entertained while you drive.
Included in the latest edition are articles about:
Giving your truck a good spring cleaning
The latest cool tech items
Additives that can keep your truck's engine running properly as the seasons change
Recipes for hearty chili and soup you can make in your truck
What to look for in a Bluetooth headset
Trucker hygiene products
Insights into why truckers do what they do
There are also numerous new products that can help make your daily drive easier and less demanding.