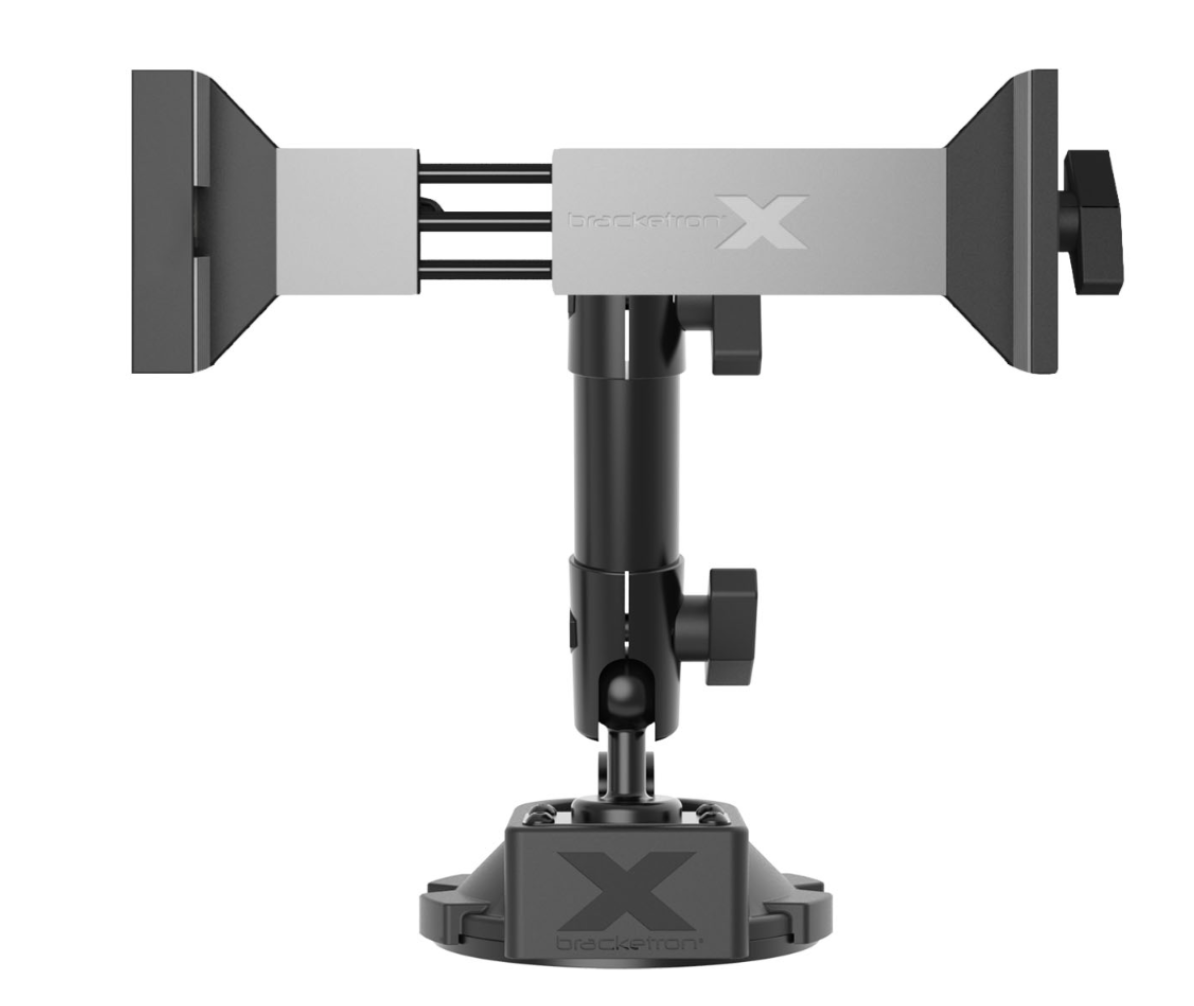 Having the best trucking-specific tablet navigational device available means nothing if it is not convenient to use as you drive. That's especially true when you have to operate in a safe, hands-free fashion.
The folks at Brakerton understand that and offer its HD (as in heavy-duty) Tablet Doc Pro. Made for professional drivers, the HD Tablet Doc Pro has a wide, specialized grip head designed specifically for tablets. It's built to withstand the demands of daily over-the-road use while ensuring that you and your vehicle are compliant with DOT regulations.
The HD Tablet Doc Pro uses a larger Temporbond suction cup footprint with metal ligaments to ensure your tablet is safely and securely held in place. It also features a knurled ball-in-socket joint system for maximum position locking.
The sturdy aluminum holder allows you to securely hold tablets up to 10″ wide, and the pedestal has two adjustment points that allow virtually any viewing position. It also comes with an adhesive puck for dash mounting.
Sells online and at travel centers for $59.99.