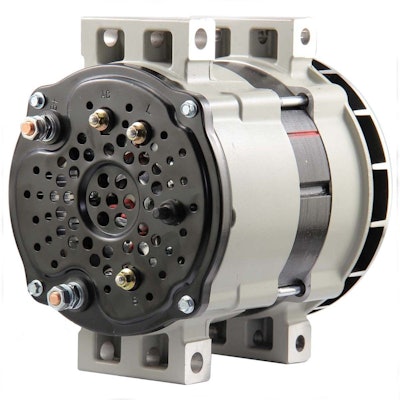 Aftermarket truck parts distributor JIT Truck Parts announced the launch of its new line of 12-volt starters and alternators under its Match Made private label.
Drivers may be quick to blame batteries when their trucks begin making whining noises or have trouble starting, but these could instead be signs of failing starters or alternators. Alternators keep batteries charged to power engines, while starters start the vehicle.
The winter season also tends to see a rise in electrical system complications due to engines being cold and sometimes slower to crank. JIT recommends that drivers test these parts before making long-haul trips and replace them if necessary.
Starters and alternators on commercial vehicles should be replaced every seven years or 100,000-150,000 miles. Match Made products are available for sale online.