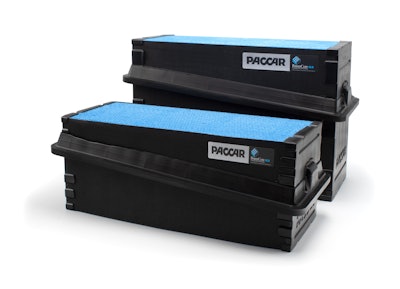 Paccar Parts has released its new Paccar Genuine air filters to add to its growing line of filtration products. The air filters are factory-installed on Kenworth and Peterbilt trucks.
One of the key features of the new PowerCore blue media PACCAR Genuine air filters is lower initial restriction, which provides 55% additional filter life versus will-fit competitors, Paccar says. A benefit of the lower initial restriction is better fuel economy over the life of the filter.
The new air filters have enhanced filter life, resulting in less frequent filter changes and cost savings. They also provide better efficiency, which means less dust passes through the filter, delivering better engine protection.
Paccar filtration products are designed exclusively for Paccar heavy- and medium-duty engines.