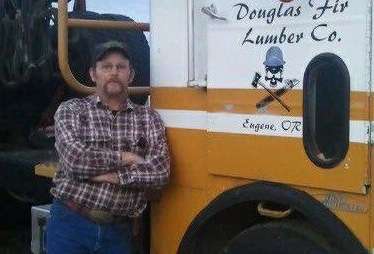 Twenty-three years ago, I married a trucker who has been driving since he was 18 years old. Throughout our time together, he has been both an owner-operator and a company driver but no matter what seat he takes, he's always a content individual always happy as long it's behind the wheel. I'm proud to say, he's one of the hardest working men I've ever known and has never been out of a job. In fact, he's never filled out a job application in seeking a change of jobs. His reputation of strong character and truck knowledge has employers seeking him if they know he might be available for extra work. In fact, he only missed less than a week of work for the birth of children and the death of his beloved father.
He has been the main breadwinner in our family of five, raising kids and their expensive hobbies. He has supported me, tirelessly with career changes and self-employment, without complaints. For many years he allowed me to be first in having the best of everything. And despite the craziness we have tread through, he was never selfish and showed the appreciation the wife and mother duties I had to pull many times because he worked so hard.
I love my Truckin' Husband beyond what is in his blood and what he does for a living. Now that kids are grown and gone and it's just the two of us. I am realizing it's his turn to be appreciated more than he ever did for me.