CYNTHIA DELAROSA
Hometown: Spring, Texas
Occupation: Owner-operator
Company: ACME Truck Line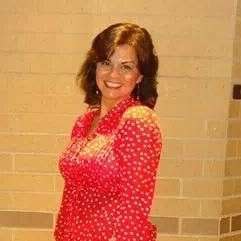 It's in my blood. I started riding in a truck when I was in my mom's belly until she was eight months pregnant, and then after I was born as soon as I got 30 days old we got back in the truck with my dad. I was raised playing around trucks. I've been trucking for a little over 10 years. I'm only 33 years old, and I always get compliments of how young and pretty I am to be driving that big truck. I got into the oilfield trucking hauling pipe for the rigs on flatbed, and then with good working experience i moved myself up to drop deck loads for all kinds of oilfield equipment and machinering and permit loads. The bigger, wider, heavier, longer or taller the load is the better. I enjoy doing oversize and permit loads all the time. And I get all the compliments from my boss, customers and my biggest supporters: my family. I have three sons. They are 16, 10 and 5. They're my biggest treasure. I love trucking. It's in my blood.