CONNIE MILLER
Hometown: Boscobel, Wis.
Occupation: Company driver
Company: Brenny Specialized Inc.
Nominated by: Cara Leach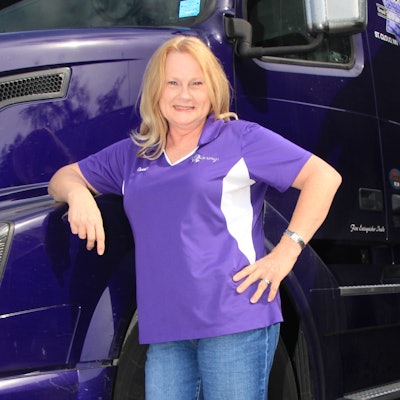 Connie joined the Brenny team in October 2009. Connie and her husband, Duane, drive team all over the United States and Canada. Focusing on Connie's outer beauty would be too easy. We could talk about how beautiful Connie is all day long, because there is no doubt that she is a looker! However, what we really want to focus on is how beautiful Connie is on the inside, which only complements her outer beauty.
Not only is Connie one of the most humble trucker ladies we have ever had the pleasure of working with, she has an unmatched passion for the trucking industry. Her compassion shows through with every move she makes. She leaves a lasting impression at every delivery and has received countless accolades for her professionalism. In Connie's free time is where her beauty really shines. She is a proud grandmother to a clan of grandkids that completely adore Grandma Connie! We are privileged enough to see those kids faces via Facebook whenever Connie and Duane stop in their ""big truck"" to visit the grandchildren.
Connie's love of life and respect for the world of trucking is how Connie shows her true beauty. Connie loves her blood family and her Brenny family, we couldn't be luckier to have her as a part of trucking our team!