A little over two years ago, Charles Redgrave went to truck driving school.
"I used to work in warehouses" he says, but trucking is "what I grew up in and what I've always known." His father, though a driver for about 35 years, didn't want him to get into trucking. "He didn't want me to live the lifestyle and go through the stress of doing it," Redgrave says, so he waited until his father passed to start driving for a living.
Redgrave of Davenport, Fla., hauls "pretty much anything" on a flatbed across the 48 states and into some of Canada for Melton Truck Lines and is gone for three to four weeks at a time.
His fiancée, Michelle, has been a supporter of him in good times and in bad, and he says it's heartwarming to see what she wrote about him (see below). "Nobody's ever stood beside me and what I want to do for a living," he says, but he's glad to now have "someone that will stand behind me no matter what."
*****
Charles Redgrave, company driver
Nominated by Michelle Beckum, fiancée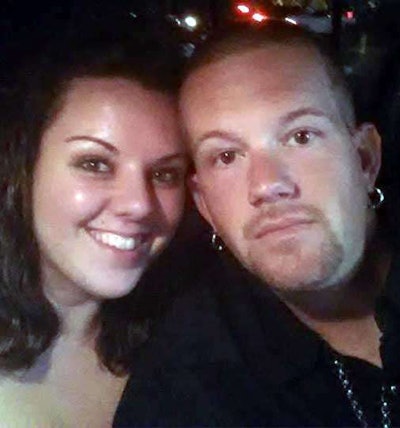 I love my trucker because he is one amazing man. Charlie has such a big heart for everyone around him. He is gone for two to three weeks at a time going from one side of this country to the other and when he comes home he is only here for maybe three or four days and then he is gone again. He sacrifices so much to be out there on a flat bed truck doing physical work and driving for hours every day. He works hard and isn't afraid to work and bust out a sweat. From the day I met him he stole my heart and drives me wild with his love, care, compassion and respect he shows me, his family, friends and everyone he comes in contact with. Many times while riding with my trucker on the road traveling with him or here holding down the fort at home I have seen or head Charlie give other drivers or people that were struggling and asked for help food out of his own truck or money of his own, just to help someone out. Charlie has a BIG heart and I love him with all my heart.