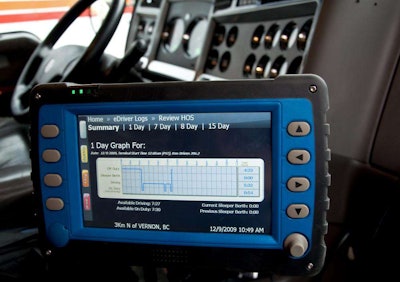 Per a letter from the Federal Motor Carrier Safety Administration last week to the American Trucking Associations, there will be no delay in hours of service implementation, as requested by ATA in January.
ATA wrote a letter to FMCSA Jan. 25 requesting that the agency delay the compliance date of the hours of service rule scheduled to go into effect July 1 due to an ongoing civil suit between the two parties.
ATA's argument was that all stakeholders involved with the rule would waste time and money training and preparing if a District of Columbia appeals court rules in favor of ATA.
FMCSA Chief Counsel Scott Darling says the uncertainty caused by the pending case is not sufficient criteria to delay the rule.
For the full story on FMCSA's response, see Overdrive sister site CCJ's coverage.