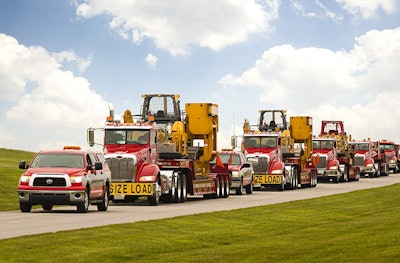 A group of companies operating within the railroad industry are petitioning the Federal Motor Carrier Safety Administration for a reprieve from the maximum driving time regulations for their drivers.
R.J. Corman Railroad Services, Cranemasters and the National Railroad Construction and Maintenance Association are requesting the exemption to allow railroad employees who operate under hours-of-service rules to respond to "unplanned events" that occur outside of or extend beyond the employee's normal working hours.
The companies say the employees clear derailed or disabled trains or debris blocking tracks or railroad rights-of-way when they respond to these unplanned events that affect interstate commerce, service, or the safety of railway operations.
In their request, the group compares railroad employees responding to an emergency situation to that of utility employees responding to emergencies, who are exempt from HOS regulations.
The railroad companies say, however, that their request is narrower than the exemption for utility workers because it would only apply to time spent by drivers driving to the site of the unplanned event. The utility exemption allows drivers to drive after they complete work restoring utility service. The companies say they would ensure their drivers wouldn't drive a commercial vehicle after completing work until the drivers had a 10- or 34-hour break.
FMCSA is seeking public comment on the request, which can be made here through April 8.