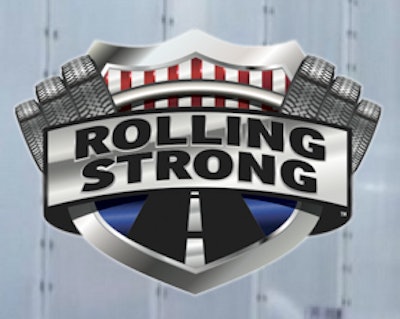 Truck driver health advocate Rolling Strong has announced a new partnership with higi, which will allow truckers to integrate health data for higi's 11,000-plus health stations into Rolling Strong's wellness app.
With the partnership, higi's health stations will give truckers the chance to measure, track and share their health data as part of Rolling Strong's wellness programs. Rolling Strong members will be able to use the stations to measure blood pressure, BMI and weight, and integrate the information with Rolling Strong's mobile app.
Rolling Strong says this will allow its app to make personalized dining suggestions for truckers based on their health data, activity levels and location.
"Our partnership with higi will help us measure the success of our programs and provide a more personalized health and wellness experience for the nation's commercial drivers," said Steven Kane, president of Rolling Strong. "With their extensive network of health stations across America, truck drivers can conveniently complete screenings and track their progress through the Rolling Strong platform and mobile app."
higi stations are often found in pharmacies and grocery stores across the U.S. and Canada.