Trucking news and briefs for Tuesday, Jan. 12, 2021:
Trucker named Highway Angel for stopping to help after witnessing rollover crash
ABF Freight truck driver Clayvon Daniels has been named a Highway Angel by the Truckload Carriers Association for stopping to help a driver following a rollover crash.
On May 31, 2020, Daniels was driving on Route 12 in Irving, Texas, on his way to San Antonio, whne a vehicle traveling at a high rate of speed approached his driver's side.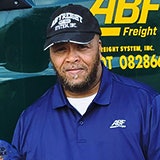 "I looked in my mirror and saw him kinda weaving," Daniels said. "I slowed down and thought 'man, this guy is gonna lose control.' He came right in front of my truck and veered all the way to the right."
The car then hit the concrete median and ricocheted, rolled over and skidded back across the road.
"If I wouldn't have slowed down, he would have bounced off my truck," Daniels added.
Daniels then stopped his truck in the middle of the highway to make sure other vehicles wouldn't hit the overturned car. With the help of several others, Daniels got the guy out of the car and waited for emergency vehicles to arrive about 20 minutes later.
For his willingness to stop and help, TCA presented Daniels with a certificate, patch, lapel pin and truck decals. ABF Freight also received a certificate acknowledging their driver as a Highway Angel. EpicVue sponsors the TCA Highway Angel program.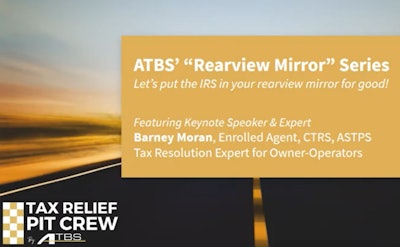 New fitness contest ongoing through February for drivers
The custom coaching program designed for pro driver fitness, Fit to Pass, announced its "Steering Your Way to Better Health" contest. The competition aims to test the strength and conditioning of drivers, the company says. It's a virtual event -- drivers compete by performing as many squats as they can in one uninterrupted set. There are separate divisions for men and women, and prizes will be awarded to the top 3 finishers in each division:
**First: A set of Michelin X Line Energy Z Steering Axle Tires, a set of Alcoa Lightweight Champion Wheels and a Fitbit Charge 3 Advanced Fitness Tracker
**Second: $250 Visa Gift Card, the Fitbit tracker, a Michelin water bottle and a Fit to Pass hat
**Third: Fitbit Versa 3 Health and Fitness Smartwatch, a Team Run Smart hat and Key Chain
The contest got under way Jan. 11 and ends Feb. 20, 2021. There is no cost or purchase required to enter. Those interested can learn more and register to compete via the Fit to Pass website.