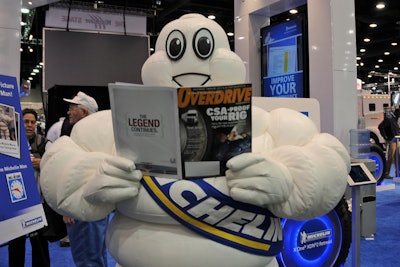 We didn't realize the Michelin mascot was such an avid consumer of owner-operator news and views before this photo was sent in. In any case, kudos for reading, MM.
But too bad he didn't get to pick up the latest, April edition, just out and available in a digital edition via http://dmtmag.com/current/overdrive. There's a great feature there by James Jaillet — the skinny on engine reprogramming tools and their ability to optimize engine dynamics for power and/or fuel economy, and associated risks involved, not least of which may be potential acceleration of long-term wear if not utilized properly.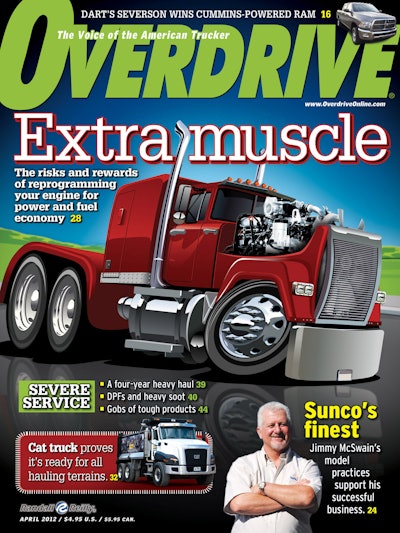 All in all, the story is a nuanced look at the technology, which we hope you enjoy.
More issue highlights include:
*Our quarterly "Severe Service" department, with new on/off-road specific gear and stories from around the world of rugged, severe-duty and heavy hauling.
*A test-drive of the new Caterpillar CT660 — Jack Roberts took out a straight dump for a run through central-west Alabama.
*The story of Owner-Operator of the Month Jimmy McSwain, leased to Sunco Carriers.
…and much much more. Check it all out in the digital edition.