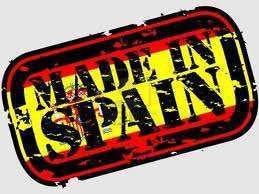 If you follow me on Twitter (and if you don't, you should: @JackRobertsCCJ) you know I was in Spain last week visiting the Cojali Group in Campo de Criptana south of Madrid. 
A few weeks back I published a blog here where I noted that for now, it seems that Europe is leading the way in terms of forward-thinking trucking technology. I'm not suggesting that American companies aren't putting out fine products and developing interesting ideas. But simply that in the wake of the Great Recession and the all-hands-on-deck push to meet 2010 EPA emissions requirements, Europe has pulled ahead somewhat, particularly in areas like vehicle telematics and integrated drivetrains.
The Cojali Group started in a humble shop on a Madrid side street in the early 1990s. Seeing as Spain is generally regarded as a step or two behind Western Europe in terms of economic and financial growth, no one expected much from the little company, which was founded to produce aftermarket automotive and truck parts. But, a passion for researching and understanding the markets it serves, combined with incredible attention to quality and detail has paid off handsomely for the upstart brand.
Today, the company has more than 4,000 part numbers on its books. It is a major player in the European aftermarket parts market and gearing up now to begin supplying production parts directly to OEMs. The company is also making significant moves with onboard vehicle electronics and telematics systems. Things are going so well the company built a brand-new headquarters and production facility outside Campo de Criptana, as well as a vineyard where we American journalists stayed during our visit. (Because, really, if you could buy a vineyard, why on earth wouldn't you?)
We were in-country to learn about Cojali's new Jaltest diagnostic tool. (You can read my full report here.) Based on what I saw during my time in Campo de Criptana, I'm convinced Cojali has a very viable and useful tool on their hands. One that can, as Emiliano Morales, director of sales and business development for the company says will, "level the playing field for small/independent repair shops competing with OEM dealerships in the U.S."
It was evident talking to the Cojali folks, that they've taken a lot of time to properly size up the U.S. market they're courting. One sign that they're doing it right is the company's outreach to The Technology & Maintenance Council (TMC) and its increasing participation in that very important group.
"Made in Spain" is not a tag most Americans are used to seeing on their consumer goods. But if Cojali has anything to say about it, that will soon change – in the trucking industry, at least.