Sometimes in the midst of the array of announcements made at the Mid-America Trucking Show, a few tidbits unrelated to MATS might seep through the cracks. So let's set the record straight with a few recent headlines that might have escaped your notice while checking out the news from Louisville, Ky.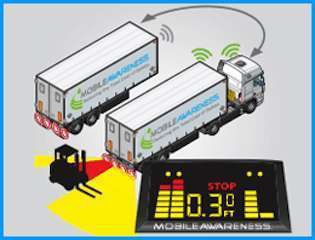 Mobile Awareness, a provider of transportation safety products, announced its first MobileTraq Vue feature upgrade by integrating the SenseStat Obstacle Detection Backing Sensor System. The SenseStat hardware add-on feature works with the MobileTraq Vue by displaying four zones behind the vehicle to help fleets and drivers prevent backing accidents. The system automatically detects when the vehicle is in reverse and changes the display from monitoring the TireStat tire sensors to displaying the SenseStat backing sensors. The waterproof sensors work in all weather conditions and provide the location of an obstacle within four individual zones behind the vehicle, accurate to within one inch (2.5 centimeters). The MobileTraq Vue monitor displays all zones in real time, indicating the specific area closest to an object.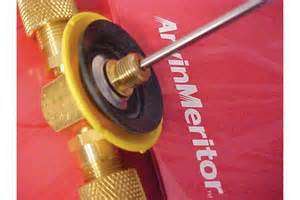 Meritor Inc. and Pressure Systems International say they are making it easier for fleets to check wheel-end pressure output by expanding availability of an optional feature on their automatic tire inflation system. The control box check point option, previously available on a limited basis with the Meritor Tire Inflation System by P.S.I., now can be included with any system purchased for new trailer installations or retrofits. The feature is designed to allow maintenance personnel and drivers to check the regulated air pressure at the control box without shutting off the system and disconnecting the supply line from the control box.
Toyo Tire's M144 has received SmartWay verification, confirming it meets U.S. Environmental Protection Agency standards for low-rolling resistance. Built using the company's proprietary e-balance technology, the M144 features an optimized casing profile designed for improved retreadability and is available in four sizes: an H-rated 295/80R22.5, a J-rated 305/70R22.5 and two L-rated sizes – 305/70R22.5 and 315/80R22.5.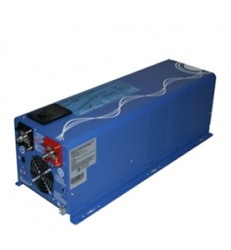 AIMS Power of Reno, Nev., showcased its full line of more than 50 different power inverters. The company says its 2000 Watt Low Frequency Pure Sine Inverter Charger is well-suited for truckers and supplies clean, reliable pure sine power to run microwaves and computers. When shore power is available, the device is built to function as a battery charger, as well as a pass-through for AC power to run essential loads.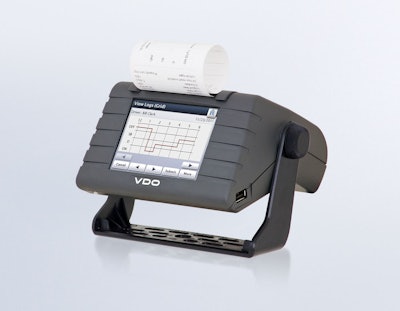 Continental announced new several new tires at MATS, and while its latest offerings for its VDO RoadLog electronic logging device and additional enhancements on the way later in 2014 made headlines, they deserve another mention. The RoadLog Connect app, a new Wi-Fi driver key that will allow data from the ELD to be sent by phone, is available now for Android devices and will be offered later for the iPhone. Also, RoadLog ELD Plus is designed to allow real-time monitoring of driver and tractor performance through the VDO RoadLog Fleet Online fleet management compliance software, which offers three levels of service ranging from essential to premium.