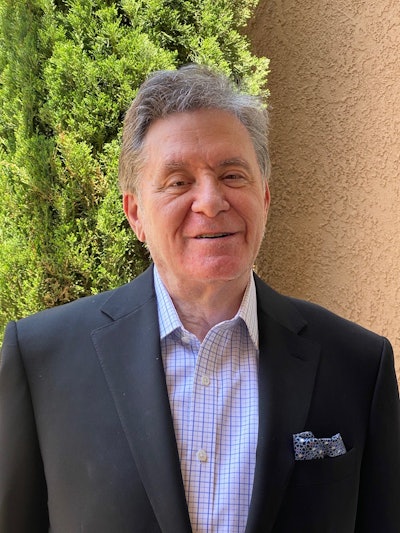 Arnie Hoffman
Age: 72
Occupation: President — Laughing Hyena Records
Past Jobs: Ambulance attendant, studied Dentistry at the University of Missouri Kansas City
'I was disowned'
This past June was no easy month for Arnie Hoffman. He had just taken delivery of a trove of returned CDs from truck stops across the country. "They even sent back Foxworthy," he lamented.
Now, even for truckers, compact discs were in their final death throes, pushed out by smartphone technology, satellite radio and simple economics. On the racks that once housed the likes of Dave Dudley, Jeff Foxworthy and Red Sovine, nothing was left but cheap DVDs, pacifiers for a new breed of drivers tethered electronically to the 10-hour break. No longer was there a need for the raging ribaldry of a Southern comic to keep them awake while pushing those hard all-nighters. All today's truckers needed was a little picture show and a bag of popcorn to kill the time until sleep finally came.
If you're a gearjammer who's been out here a while, you've probably done business with Arnie Hoffman. Ever bought a Jeff Foxworthy CD at a truckstop? Or something by Ron White, Joey Holiday, Willie P. Richardson, Louis L 'Amour or Ray Carlisle? Hoffman's indie label, Laughing Hyena Records, has catered almost exclusively to truckers for nearly five decades, and is credited with being the first to record and distribute Foxworthy and Ron White.
The little-known truth: Before those comedians became household names, they were well-known in truck stops. Foxworthy's "Redneck Test" alone would go on to sell north of 4 million copies, nearly all in the bins and racks where No. 2 diesel is sold.
Hoffman's method was simple. As an early aficionado of the comedy club, he discovered he had an instinct for spotting great comedic talent. He had heard Rosanne Barr in her earliest performances and could quickly ascertain she would make it. Still, it would take years before the opportunity to record live performances would be realized.
I caught up with Hoffman over the phone last month while I was waiting on a load of canned soup. He told me how it all got started and where he plans to take it.
"I was working my way through dental school as an ambulance attendant. My shift started at seven in the evening. If we didn't have any calls, that's when you got to sleep or study. Dental school was cheaper then. It was $165 a semester. I was making $1.60 an hour, working 60 hours a week. I remember asking for a nickel raise, and the owner took out something we would now call a spreadsheet. He showed me why he just couldn't afford to give me a raise. So it stayed at $1.60.
"By the time I graduated, I realized dentistry just wasn't for me. I wasn't happy. My parents had it hard coming up, and it was their dream to have a son who would become a doctor or a dentist. There was none of this 'Just do what makes you happy, son.' I was living at my parents' house, then. When I told them my decision, I was disowned."
'One truck stop could sell more than twenty grocery stores.'
"A friend of mine from dental school, we were going to be partners. Anyway, I had helped him get his practice going a little bit. He had a friend who worked at this electronics store. They were coming out with this new thing called the eight-track. It had been invented by [Bill] Lear, the one who designed the jets, so his high-end customers could listen to music while they were in the air."
It is difficult to overstate the transformative impact of the eight-track. Bill Lear quickly convinced Ford Motor Company of the value this new portable music would have. Up until then, all you could hear while driving down the road was what radio station programmers and the Federal Communications Commission said you could. Now, you could listen to whatever you wanted to, the FCC be damned.
"It was exploding," said Hoffman. "I bought a red and white circus tent, some stakes and a sledge hammer. I ran the state fairs, the carnivals, the flea markets. We'd put out 1,000 tapes at $2.99 or four for $10. We'd sell hundreds a day. It was all trial and error. The baby boomers were coming of age. They made good customers. We sold everything — Janis Joplin, Led Zeppelin, Steppenwolf. Back then it was nothing for me to leave Kansas City and go set up at Fargo. I was working seven days a week.
"I [started putting] racks in grocery stores, convenience stores and truck stops. I had between 400 and 500 accounts in four states. But it was time to start working smarter. I wasn't getting any younger. There was this truck stop, The 707, on I -70 in Blue Springs, Missouri. I was bringing them 200 units every three or four weeks. One truck stop could sell more than 20 grocery stores combined.
"I noticed Gene Tracy tapes sold really well."
Hoffman realized he needed more truck stops and more Gene Tracys. So he bought nine hotshot rigs, hired nine salesmen and began running 44 states.
Gene Tracy, the one-time carnival barker turned trucker, got his start in showbiz as a kid telling jokes he'd heard at truck stops when the show's comedian was too ill to perform. Tracy's adult brand of humor is the kind you used to hear at 3 in the morning over the CB somewhere in the middle of Arizona, when the only law left was "Don't fall asleep."
"Did you hear the one about the harelip sex maniac?"
That sort of thing.
Despite little to no radio airplay, Tracy would go on to become a subcultural icon thanks, in large part, to Hoffman and his band of salesmen. Tracy would go on to even score a cameo appearance on the "Movin' On" television show.
Soon Hoffman, for his part, would tape his first live comedic performance and go on to become the Johnny Appleseed of Southern comedy.
"I kept having this idea that if I could just record the right act in a comedy club, the truckers would really like it. A club in Chicago recommended a guy named John Fox. So I flew there to see his act. He tore the room down. So I recorded him in Huntsville, Alabama. He wound up selling 100,000 copies."
"Jeff Foxworthy was the fourth comedian I recorded. I first heard [him] on a Rodney Dangerfield TV special. Soon afterward I ran into his manager at a comedy convention, which led to recording him at a comedy club in Marietta, Ga. Jeff was giddy about the recording and had never made that much money in one night. Then he kept telling me about this cowboy guy out of West Texas named Ron White. On his recommendation alone, I signed him, too."
In his tenure, Hoffman would come to roll the bones on over 180 relatively unknown talents like so many penny stocks. Many among his menagerie of misfits would never pan out. Sometimes, though, he would find the next Apple Inc. or Amazon.com.
"As an entrepreneur, I may have 100 ideas, and only two will work out."
In recent years, he would sign musical artists from the Overdrive/Red Eye Radio Trucker Talent Search , names regular readers may recognize — Keith Sampson, Don Whatley and an obscure folk singer from Indiana who asked not to be identified. (Full disclosure, folks: That's me.)
"Paul, if you'd done this deal 10 years ago, you'd be in tall cotton by now," he once told me.
But the very factors that democratized the professional production and distribution of musical compositions for everyday truck drivers like me were now undermining labels like Laughing Hyena.
Like others in the music industry, Hoffman learned to adapt: "Digital revenues pay the rent now." Many of Laughing Hyena's comedians can be found on Youtube and other streaming services.
I couldn't pin Arnie down on just how many millions of eight tracks, cassettes and CDs his label eventually sold. I suppose that's like asking a rancher how many cows he's owned.
"Millions and millions" was all I got.
Read all installments in the "Faces of the Road" series of oral histories/profiles.