"For the thing which I greatly feared has come upon me." --The Book of Job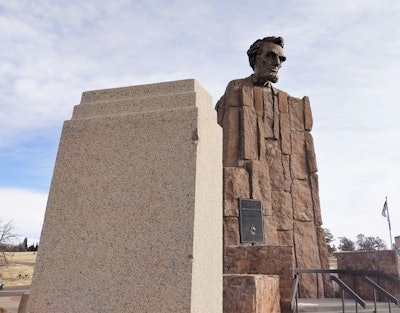 For all the fretting I've done about the possibility of contracting COVID-19 some 1,200 miles from home, when the infection finally came, it amounted to little more than a really bad sore throat and an embarrassing case of what we'll call Sandbaggers Syndrome. Yes, I was still snoozing on Mount Sherman with 39,000 pounds of yogurt in the box when I should have been waking up in Ogallala. Yes, I probably took seven siestas between Cheyenne and Champaign, but the load did finally get there and, thanks to a generous window on a drop and hook, it even got there on time.
There was that one hard day, though. I woke up in Oakwood, Illinois, unable to swallow anything at all, and would wind up taking no nourishment or hydration for nearly 20 hours. While that might not seem like a big deal to some, when you're a dyed-in-the-wool caffeine addict like me, it's like running low on oil.
Functioning in a truck without a drop of coffee is about as high-risk as it gets for me, these days.
[Related: Midwestern God strikes back: Mild winter gives way to tough decisions this COVID-19 season]
Still, nobody wants to be a weenie and ask for a re-power when you're 3.5 hours out with 9 hours left on your clock. After ascertaining I had plopped down for yet another nap, this one for about 2.5 hours at Crawfordsville, Indiana, my wife, Denise, fearing I was in some sort of death spiral, took the bull by the horns and met me en route, bearing her cures. There was plenty of saltwater to gargle, some nice cheese and crackers. I got a few gulps of coffee down and revived enough to limp the load in.
On Monday, the doctor's office required I get a COVID test before they could look at that sore throat. "That's how it all starts with this latest one," said Kim, the nice lady on the phone.
Later, I came to learn I was indeed positive. We were thinking all along it had been, most likely, strep. Somehow, though, at the time of this printing, my symptoms have resolved and I'm back in the saddle again, Fort Worth-bound. Denise, somehow, remains without illness. We had both been vaxed twice and boosted once. Moderna.
Thank you, Dolly Parton.
Of course, I can't say for sure where I got it. Maybe it was at the birthday party we had attended the weekend before. We had all met at a crowded restaurant, spent some time in a busy foyer while waiting on our table, having forgotten our masks. With other dining parties whisking past us by the minute, we reached the consensus we were in a droplet tunnel.
So we all adjourned to our cars and waited to be notified by text when our table would be ready. At one point, Denise quipped, "Reckon we're fixin' to see just how good these vaccines really are." Perhaps she was right.
We got lucky, I guess. Still, it's hard not to think about the loved ones we've lost, and are losing. As I write this, an extended family member passed away this evening. Before he entered the hospital, he was young, strong, the very picture of health, deeply religious, a personal trainer and proud trucker.
If you're still floating this pandemic on your personal mojo with Jesus alone, all I can say is be careful out there, driver. Apparently, it took no more for us than to let our guard down and attend one family event that was more crowded than we thought it would be.
Just a few days ago, Dolly Parton turned 76. To the patron saint of the Moderna vax, who quietly made a seven-figure donation to aid in its research and development, I offer a deep bow.
It's likely you helped save my life.
[Related: He died on the road -- remembering owner-operator Mylo Heimbuch]