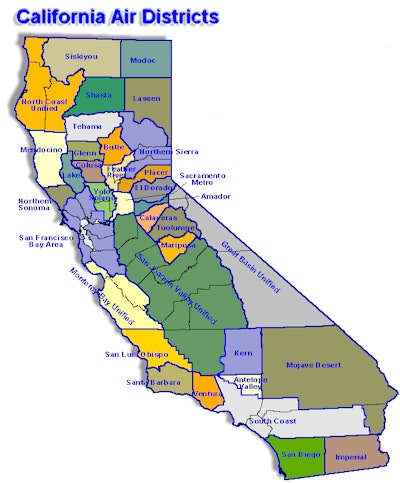 This feature podcast follows the Monday, Nov. 25, installment, which covered the California Air Resources Board's 11th-hour flexibility maneuvering (click through that link to listen to the first installment). Proposed new options for compliance for various fleets and owner-operators — and the politics behind them — were described there by Joe Rajkovacz of the California Construction Trucking Association.
Following that podcast, owner-operators made their own voices heard via Overdrive's 530-40-VOICE hotline. Find some of their voices in addition to that of Rajkovacz in Part 2 in the CARB series, in which among other points Rajkovacz emphasizes a potential six-month extension to compliance with the Truck and Bus Rule as long as equipment owners register intent to upgrade with CARB by January 31.
We want to hear from you, too. Call 530-408-6423 — leave your name and location, and speak your piece.
To contribute to the official discussion of flexibility options, Rajkovacz emphasizes, make time for the Dec. 4 webcast of the second in a series of early-December public meetings CARB is holding to hear opinion on their proposed advisory for flexibility for truck owners, which you can download via this link.
California residents, find information on physical locations of the meetings, as well as the webcast, in this story.
Rajkovacz will also be a guest on Sirius XM Channel 128 Wednesday, Nov. 27, at 2 p.m. EST.

Explore your options for complying with CARB's Truck and Bus Rule by using our interactive tool here.