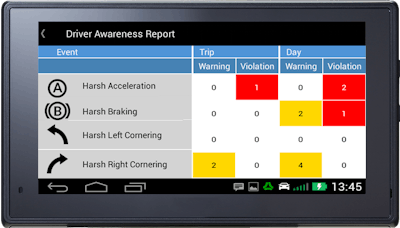 As fleets increasingly adopt driver monitoring systems, including but not limited to driver-facing camera systems, they're leaning on streams of data from such systems to score drivers on their performance and driving habits. Aaron Huff, Technology Editor for Overdrive sister publication CCJ, has detailed in recent weeks in a series of articles the manner and method behind these scoring systems and how fleets are using them to coach drivers. While most systems are geared toward company drivers, carriers are also using the technology for leased owner-operators, Huff says.
In the podcast embedded both above and below, I talk briefly with Huff about these driver scorecards and why they'll continue to gain steam.
Podcast: Play in new window | Download
You can read Huff's articles here, here, and here for more information on driver scoring systems themselves, and you can read Overdrive's in-depth exploration of driver monitoring systems, focused on fatigue monitoring, at the links below.