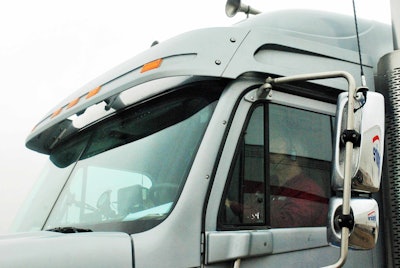 Herein a bevy of further reader responses to the Owner-Operator Independent Drivers Association's petition to FMCSA to add a three-hour pause button option to the 14-hour on-duty clock in the hours of service rule. "Great, great, great," said one operator out of South Carolina, who called into the podcast line (530-408-6423) to weigh in, "let's get it moving." He was one of several readers who added to the chorus of those who view it as a common-sense option that could add needed flexibility to the rule to alleviate stresses incurred as a result of the mandate to utilize electronic logging devices and/or that have been embedded in the rule since today's 14 was put in place more than a decade ago now.
Owner-operators have been talking about the onerous nature of the 14 since then, after all, ELD mandate or not.
The large majority of reader respondents you'll hear in this mailbag edition of the Overdrive Radio podcast, however, took the notion of a pause button farther. It's split-rest, or split sleeper berth period flexibility, that most want, a return of a fashion to options that were available prior to the 14-hour on duty period coming into play, beyond the currently available 8- and 2-hour split.