It helps if you've shown the discipline to lose weight and quit smoking, and the willingness to rally people to support a worthy cause, as Thomas Miller has. Having served on America's Road Team and winning dozens of awards doesn't hurt, either, when you're being considered for Owner-Operator of the Year.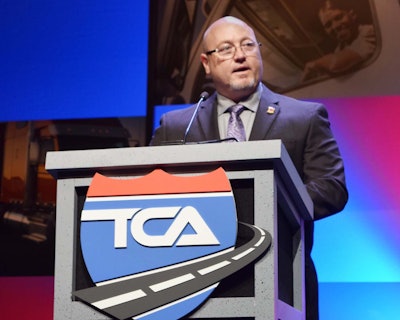 Prime Inc. contractor Thomas Miller received an expenses-paid trip in March to the Gaylord Palms Resort near Orlando, Fla. The Truckload Carriers Association, at its annual meeting there, named him 2014 Owner-Operator of the Year. The honor's $25,000 award, along with a $25,000 award for Company Driver of the Year Gary Teel, was made possible by sponsors Love's Travel Stops and Cummins.
Miller, 44, became an owner-operator in 1999. He owned two Freightliners and a Peterbilt 387 before buying this 2014 Kenworth T680, with which he pulls a reefer to all 48 states. He started driving in 1994, delivering dairy products regionally. After a brief stint with another carrier, he joined Prime in 1999. Miller says he usually clears about $80,000 a year after expenses and taxes.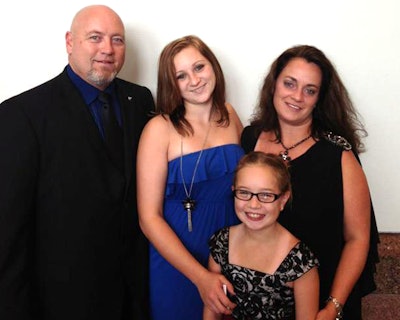 Miller and his wife, Misty, have two daughters: Kylie, standing between her parents, and Mackenzie. In addition to taking his daughters on motorcycle rides with other families, Miller has helped with or attended his daughters' activities, including softball games, cheerleading competitions and church youth group.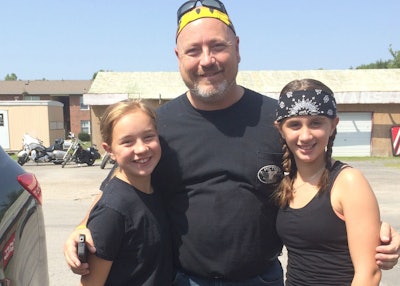 Miller credits daughter Mackenzie, left, and her friend, Alexis Scroggin, for the idea of a motorcycle ride fund-raiser to raise money for childhood cancer patient Sam Biggs, a second cousin of Miller's. This photo was in the Millers' hometown of Bunker Hill, Ill., where the first Ride for Sam was held.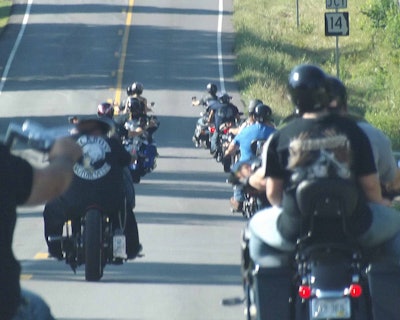 Miller and Mackenzie organized a second ride in conjunction with a company picnic at Prime Inc.'s headquarters in Springfield, Mo. The two events brought in about $1,400 for Sam. He's since passed away, but Miller and others plan to continue the rides to raise money for the family and let them donate to a cancer charity of their choice. This year's ride will be June 6 in Springfield. Mackenzie and Alexis "deserve all the credit in the world" for launching the rides, Miller says.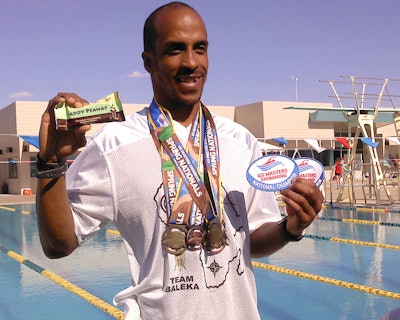 Former Prime Inc. driver Siphiwe Baleka heads the company Driver Health and Wellness program that helped Miller lose 30 pounds two years ago and, in turn, motivated him to stop smoking. Baleka was a competitive swimmer at Yale University, then gave it up while traveling the world for 18 years. After that, he began driving for Prime, where he noticed how his job negatively affected his health. He began to train for a triathalon by changing his diet and doing exercises in and around the truck, eventually producing CDs of his fitness program. Prime learned about his accomplishments and hired Baleka full-time as a health coach.
This video profile of Miller was shown at the Truckload Carriers Association banquet, where he was named 2014 Owner-Operator of the Year. In it, Miller talks about the favorite part of his job: going home. "It's meeting my wife at the door, just getting a simple hug, and having a conversation with her in person instead of over the phone."