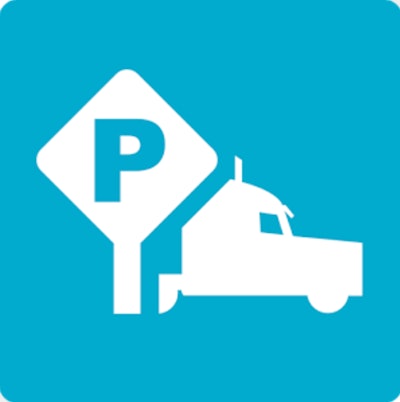 A new app to help truck drivers find available, safe parking has launched with the goal of showing drivers not just standard parking options, but also alternative locations that allow truck parking that drivers may not be aware of.
Truck Parking USA is the American counterpart to Truck Parking Europe, which Niels de Zwaan, managing director of Truck Parking USA, says is the top parking app for European truckers. The free app launched earlier this year with approximately 9,000 parking locations across the country.
The goal, de Zwaan says, is to build a community of truckers to rate the parking locations, add new locations if they aren't already in the app and help other drivers by adding information regarding parking availability.
A feature unique to the app is truck navigation, which allows drivers to enter their destination to show all parking options along the route. When a destination is entered into the app, it asks the driver for his or her remaining hours of service for the day. Once that is done, the app brings up a list of all parking locations between the driver's current location and the destination, and shows which locations are too far for the driver's hours of service for the day by highlighting them in red.
Truck routing will be integrated into the app in approximately six to eight weeks, according to de Zwaan, along with the ability to add fuel prices for parking locations and more. Parking reservations will also be added to the app later this year.
"We grew quickly in Europe by listening to drivers and their needs, and we have more than 500,000 drivers in the community there," de Zwaan says. "We're going to do the same thing here. Everything we do is for the trucker."
The app can be downloaded for iPhones on the Apple App Store, or for Android devices on Google Play.