Evan Shelley's professional background has nothing directly to do with the trucking business -- directly, anyway. Rather, he's been in "commercial real estate," he said. "I had a deal back in 2021 that was industrial," and he felt it would have been a "good truck parking location." The local community, though, he quickly found, wasn't "going to allow truck parking there" despite the industrial nature of the area.
For him, given the particular location, it felt absurd that something in such high demand as truck parking could be so difficult to actually offer, and he set out to buy up ideal parking locations around the nation. The idea? Build a single brand to network them all together.
More roadblocks, then: "What I realized was it was a hot real estate market" pretty much everywhere you looked, he said. Pricing for that real estate was going to make it very "tough to scale that business to a large amount of locations."
He then met Keith Cristal of StoreMyTruck.com, which has several parking facilities under management along the I-85 corridor between Atlanta and North Carolina, among others elsewhere.
Cristal, with Shelley, became a cofounder of a new venture, TruckParkingClub.com, that serves as a go-between for any real estate owner with space available for parking and the truckers that need it, wherever they are. "We are not a real estate owner or a lessor of properties," Shelley said. "We are purely a tech company that facilitates those transactions."
TruckParkingClub.com has now been live since November of 2022, and Shelley and company have largely been focused since then on efforts to attract property owners to list their locations via the service like an AirBnB for truck parking facilities in some ways. They've only been marketing to the community of potential users investing in paid parking reservations for a few weeks, really.
The potential user base is great, of course. The last time Overdrive polled owner-operator readers about their use of paid reservations available through truck stop and other networks in late 2019, more than half reported some use of a reservation system. A quarter noted regular, at least monthly use.
[Related: Parking perils: The increased cost, and risk, of booting]
The owner of Danny Transport Service LLC, headquartered in the Atlanta, Georgia, area, found TruckParkingClub.com before their marketing to potential trucking users started in earnest, he noted. He was searching online for a place he might be able to park his new 43-foot flatbed, which he pulls with a '21 Ram 3500 hotshot.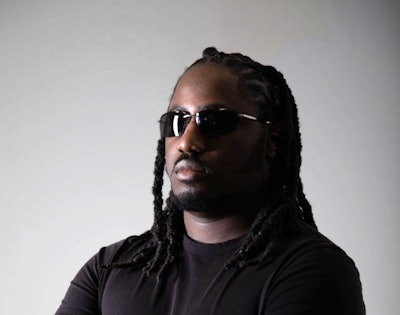 The owner-operator does a good amount of business in and around Atlanta with "insurance companies and motor clubs with roadside assistance," car auction sites and others with whom he has contracts. He's got two trailers, an eight-car hauler and the 3-car-capable flatbed, fit to that work in addition to his two rollbacks.
"Patrol officers, when they need assistance on the road -- we're on that list too," he added, which delivers business occasionally.
His initial experience with TruckParkingClub.com came after he bought the Appalachian flatbed pictured below. "I was researching online" for a place to park it nightly and found the site this past December, where a number of StoreMyTruck locations, among others, are listed around Atlanta. It was "after hours" when he was doing the research, yet a call to the customer service number of the site went straight through to the company. Before long he'd confirmed space availability, booked online with a credit card and was on his way to park.
Other sites he's used in the Atlanta area to stage for work on every side of town range from $20-$25 a night, he said, and $200-$300 monthly. Danny's only exercised daily options as yet, given the usefulness of reserving with intention to stage for work as close as possible to whatever he's set up for the following day in the mostly local/regional work he's doing. He notes his general preference for reserving space when traveling far enough out for an overnight stay somewhere so that he's not "scuffling for parking at a truck stop" when they fill up late afternoon, he said.
[Related: How owner-operators can fight back in the war on truck parking]
Whether moving cars or freight, the TruckParkingClub.com network can work for him, he said, given space availability around his primary lanes in the Southeast. With the Class 8 and dry van or other of his trucks, he rarely gets beyond 300-400 miles outside Atlanta.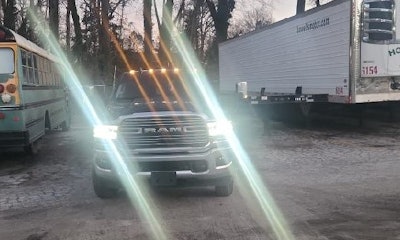 If Shelley's vision is realized, the service could be one to watch. "The ultimate goal is creating a cohesive network of truck parking" with reservation capability, he said, with something of a nontraditional approach.
Shelley and company currently have sites in the network coming online at TruckParkingClub.com, as previously noted, in the Southeast, but also in Massachusetts, Illinois, Texas, Oregon and California.
To property owners with an interest in hosting truck parking, he notes the business model includes "no leases or commitments" on property owners' part, he said. "If for whatever reason we don't get enough volume to justify the space, the owner can opt out" and "easily turn off the location within one business day," removing its visibility to users on the website.
"Spaces as small as 75' by 14' can work for parking a truck," he added, and noted he hopes to attract a variety of property owners, including those with little to no traditional connection to trucking. Ideal spots might just be, too, "extra space in a yard" at a trucking business, or the owner "may not be in the same business at all."
[Related: Readers diverge on the value of a parking reservation]