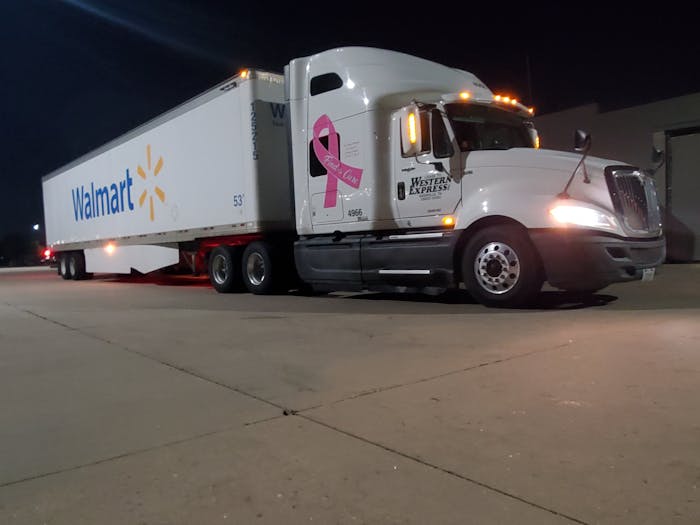 Marc Massom, a lease-purchase driver at Western Express, has had this 2016 International ProStar for three years and is only 12 weeks from having it paid off. He currently uses the truck to pull dedicated Walmart freight in Colorado. It's powered by a Cummins X15 with an Eaton-Fuller 10-speed Ultrashift. Massom added the pink Breast Cancer Awareness ribbons in April when he found out a close friend from graduate school had entered hospice with breast cancer. She passed right before the ribbons went on, so he added the tribute memoriam, "In Loving Memory of a Warrior." Massom has also named his LLC "Warrior's Transport" in her honor.
"Because all through her battle with the deadly disease, she still kept a positive outlook while doing fundraisers and outreach programs about breast cancer," Massom said. "She showed me what true strength and courage are. I use the truck as a conversation starter of the importance of education, research and screenings for this terrible disease to continue her fight."
Click here to see more photos of reader uploads or to submit your own.