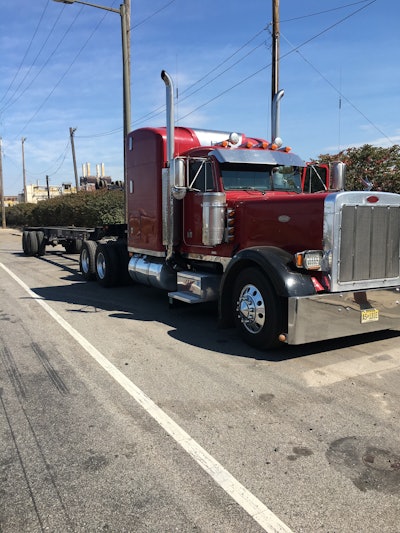 Tyrone Johnson uses his 2003 Peterbilt 379 for pier work from Philadelphia to areas mostly in south New Jersey. The rig sports a 6NZ Cat C15 with a 13-speed. 
"Container haulers get a bad rep out here, but I can speak for us all saying we work just as hard as anyone else in trucking and these containers need to move and are essential just like all the other freight out here," Johnson says. "It's definitely not for everyone; much patience is needed."
Click here to see more photos of reader uploads or to submit your own.