Trucking news and briefs for Thursday, June 9, 2022:
Florida moving company and its owner ordered to pay nearly $22M for deceptive practices
On May 20, 2022, the Seventeenth Judicial Circuit in Broward County, Florida, entered a final judgment as to liability and an order of permanent injunction against All USA Van Lines (doing business as Top Movers Inc.) and its owner, Ohad Guzi.
The judgment totaled $21,789,306, including about $5.28 million in restitution imposed under Florida's Deceptive and Unfair Trade Practices Act, and $16.5 million in civil penalties.
According to the Department of Transportation's Office of Inspector General, the ruling arose from civil complaints the Florida Attorney General's Office filed in December 2018 against seven individuals and 19 household goods moving companies or their affiliated entities. The moving companies were all located in Broward and Dade Counties.
The complaints alleged that the companies conducted deceptive moving practices by using false or deceptive advertising practices or offering low-price, purportedly binding estimates to entice customers to purchase their services. They then took custody of people's belongings, raised prices, and forced customers to pay the inflated prices before releasing the goods.
The companies also claimed that highly trained professional or expert movers would perform the services; however, untrained laborers regularly performed the moves, often damaging, destroying, or stealing the customers' property, OIG said.
[Related: Owner-operator niche: Household-goods hauling]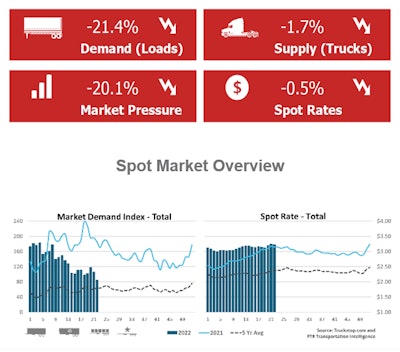 New full-service Kenworth dealership open near Cleveland
Hissong Group, Inc., is now offering expanded support to fleets and truck owners in the greater Cleveland, Ohio, market with the addition of its new Kenworth of Cleveland full-service dealership at 4850 Transportation Drive in Sheffield Village, Ohio. The new dealership is located approximately 25 miles west of downtown Cleveland.
The 36,000 square-foot building is situated on 7.5 acres with ample room for drivers to park their trucks. The facility features 16 service bays, a 10,000 square-foot parts retail display area, and a 10,000 square-foot space for parts storage to provide abundant parts availability.
The new dealership is located along I-90. In addition to serving truck customers passing through on I-90, Kenworth of Cleveland joins Kenworth of Richfield as the second full-service dealership to provide Kenworth truck sales, service and parts for customers located in the greater Cleveland area. Kenworth of Richfield is located approximately 22 miles south of Cleveland.
Kenworth of Cleveland's sales hours are Monday through Friday 8 a.m. to 5 p.m. and by appointment only on Saturdays. Service and parts hours are Monday through Friday 7 a.m. to 5 p.m. and 8 a.m. to noon on Saturday.
Hissong Group operates six Kenworth dealerships in central and northeast Ohio, including Ashland, Canton, Columbus, Richfield, Sheffield Village and Zanesville.