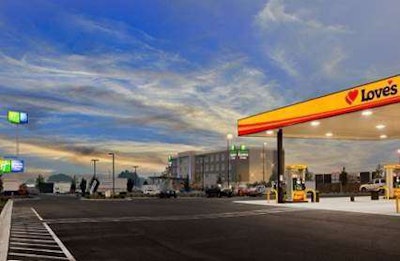 Love's Travel Stops, in partnership with InterContinental Hotels Group, has opened a new Holiday Inn Express & Suites next to the Love's Travel Stops location that opened earlier this year in Prosser, Wash.
The new hotel offers 75 rooms, an indoor pool, 24-hour fitness center, 24-hour guest laundry and an outdoor grill and covered patio.
Truckers can take advantage of a 20 percent discount by showing their CDL. The hotel is the 18th opened by Love's.