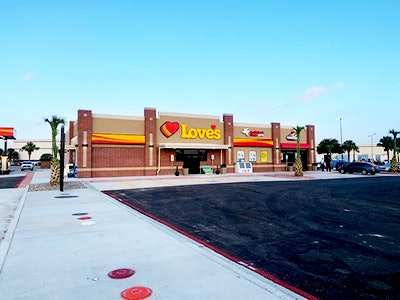 Love's Travel Stops has opened a new location in Brownsville, Texas, offering truck drivers 39 new parking spaces in the South Texas region.
In addition to the parking spaces, the new location also offers Chester's Chicken and Godfather's Pizza restaurants, five diesel lanes, four showers, laundry facilities and more.
The Brownsville store is the company's 73rd location in Texas.