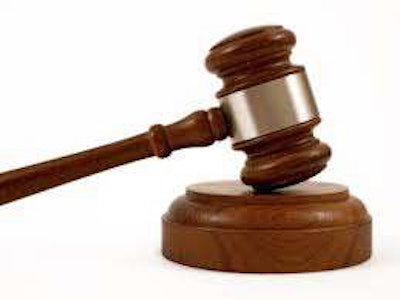 Should Brett Kavanaugh be confirmed as a U.S. Supreme Court Justice?
In the wake of last week's dramatic hearings involving allegations of decades-past sexual misconduct lodged against the latest Supreme Court nominee, a position that comes with a lifetime appointment, the majority of Overdrive readers felt appeals-court judge Brett Kavanaugh should be confirmed. Only around 20 percent opposed his confirmation by the Senate.
The minority of opposition to his confirmation was largely silent, while many commenters in the majority at OverdriveOnline.com and on Overdrive's Facebook page painted Kavanaugh as a smear victim in this instance. That's something the Republican Party — in addition to Kavanaugh himself — has promoted, citing the "11th hour" surfacing of the allegations, brought by professor Christine Blasey-Ford in reference to a now well-known series of circumstances she says occurred when she was 15 and Kavanaugh would have been 17.
"I say yes" to confirming Kavanaugh, said Toby Blevins on Overdrive's Facebook page. "The funny thing is all these people on social media finding him guilty just because of who nominated him."
Outside of partisan rancor and social-media dumpster fires, Kavanaugh's record on big cases in trucking has largely gone unexamined. A few high-profile lawsuits involving hours of service regs and the U.S. DOT's Compliance, Safety, Accountability carrier safety rating program were decided by the court that Kavanaugh currently sits, the U.S. Court of Appeals for the D.C. Circuit.
However, these cases are generally heard by three-judge panels, and 17 judges currently sit on the D.C. Court of Appeals. Thus, Kavanaugh didn't hear the hours of service lawsuit brought against the DOT's 2011 change to hours regs nor did he hear the case involving CSA.
Per a quick review by Overdrive, Kavanaugh has heard two trucking cases in recent years and issued the majority opinion in both.
One involved a lawsuit against the Federal Motor Carrier Safety Administration over its cross-border pilot program in Mexico, with Kavanaugh ruling in favor of FMCSA. Per Overdrive's coverage of that ruling in 2013: "The drivers association advances seven distinct arguments that the pilot program violates various statutes and regulations," Kavanaugh wrote. "We find none to be persuasive."
Kavanaugh also wrote the majority opinion for a case involving an American Trucking Associations challenge to California emissions regulations. Kavanaugh sided with California then, arguing that the state had the ability to craft its own emissions regulations so long as they were approved by the Environmental Protection Agency.