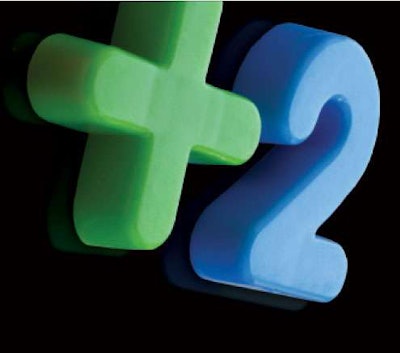 Want to wring an extra 2 miles or more from every gallon of diesel? Here's how smart operators mix strategies to meet that goal.
Many owner-operators spend years chasing the holy grail of better fuel economy, but never find it. It's not for lack of trying. They say they've tried one thing or another, only to find limited success.
Many of those who succeed discover the key to achieving better mileage usually isn't found in changing one driving practice, buying a single additive or spec'ing one component.
"There isn't a silver bullet that will get you a mile per gallon," says Henry Albert, Overdrive's 2007 Trucker of the Year and an operator who consistently gets 7.5 mpg or more. "You have to look around for a tenth here and a tenth there."
The first place to look is in the mirror. Your driving habits, such as speed and handling of grades, as well as the choices you make, such as buying a truck or spec'ing the engine, ultimately determine how much fuel you burn.
Here are profiles of owner-operators who have successfully improved mileage by at least 2 mpg. Their approaches are different, but they all end up keeping more money in their pockets.
Fuel mileage disciple
Independent Brian Kufahl has been tracking his fuel economy for close to 15 years, with enviable results. In contrast with his early days driving on his own, when he'd get 5 to 5.5 mpg, Kufahl says, he's consistently scoring in the upper range of 8 to 9 mpg today. He says his best is 9.1, not counting the 9.5 he achieved hauling a light load one way and empty on the return.
"My goal is 10," says Kufahl, who owns Kufahl Transport in Marathon, Wis. "I don't see why I can't get it."
Kufahl runs four trucks and three 48-foot Great Dane reefers; he leases other trailers. Two of the tractors are 2009 Freightliner Cascadias he spec'd and two are Freightliner Columbias he bought used – one a daycab and the other with a 50-inch sleeper. All get good mileage despite transporting heavy loads of beer and paper to St. Louis and Chicago.
After trucking with his father, Kufahl in 1994 bought his first truck, a 1994 International 9200, and obtained his authority. Even that first truck had aerodynamic features, such as an air shield on the roof, chassis skirts, a short wheelbase to reduce the tractor-trailer gap and a low-horsepower Caterpillar C10. Kufahl says he averaged 7.8 mpg.
He would always fill his tanks completely so he could calculate his fuel mileage. He even tracked weather conditions, so he could measure the impact of wind and rain.
Kufahl's fleet grew to 13 trucks, but fortunes reversed and he downsized to four trucks. He switched to Freightliners with Cat C12s and averaged fuel mileage in the 8s by 2000. His fuel mileage strategy broadened in 2004 to adding wide-base tires, which are on all of his drives and trailers. He says wide singles also will be installed on future trailers.
Most of the time, he and his drivers set cruise control at 60 mph. Beyond that, drivers are allowed one hour a day at 65 mph for passing slow traffic, Kufahl says. He also has his engines' rpm set to enhance fuel efficiency, not speed.
"Some people will say they can't make good time," he says of slower speeds. "But if they would keep the left door shut, they can make time. I'll see some of the same owner-operators pass me three or four times."
Kufahl's also committed to aerodynamics. His Cascadias are spec'd with 72-inch raised roofs, short wheelbases, chassis skirts, aerodynamic bumpers and direct-drive transmissions. He added a cab heater to reduce idling. Two of the three trailers he owns are outfitted with Freight Wing skirts from in front of the landing gear to the trailer end and an ATD Dynamics trailer tail. "When I skirted my trailer, I pulled a full mile to the gallon better," he says. "That doesn't count the trailer tail or nose gap fairing."
Kufahl also is teaming with his son to develop an extreme prototype truck-trailer gap reducer to almost totally prevent gap drag. "My goal is to have the truck and trailer touch going down the road," he says.
Kufahl recommends taking advantage of the U.S. Environmental Protection Agency's SmartWay Transport program (www.epa.gov/smartway), which details how effective various fuel-saving measures are.
A mix of strategies
Gary Adams, an owner-operator for 39 years from Garland, Texas, has achieved around 8 mpg with three different trucks. With his current tractor, a 2000 Kenworth T600, he regularly gets 6.7 to 6.9 mpg, and once got 8.5 mpg.
This is his first truck with a Caterpillar engine after years of going with Detroit Diesel engines. At first he was getting about 5.5 mpg, but he's increased it with a combination of aerodynamics, rpm adjustment and other things.
Adams, leased to Admiral Merchants, would prefer to drive a classic, boxy-hooded truck, but since 1992 he's bought the T600 for fuel economy. "I like a W900 better, but the T600 has a shorter turning radius and is more aerodynamic," he says.
"Keep as low a profile as you can. Don't allow much space between the back of your cab and your trailer or load. That makes a big difference for me."
Keeping his rpm between 1200 and 1500 when shifting, Adams says, boosts his mileage further. He typically runs the speed limit, but would drive slower than that if he didn't have as many time-sensitive loads.
After researching various products to save fuel, Adams says he's found good results with the Aircell Intake Spacer. It spins air as it passes from the turbo to the intake manifold, purportedly creating "better atomization of fuel and air," according to the company's website.
He recommends knowing your route options well enough to make choices that can enhance fuel economy. For example, "Cement gives you better mileage than asphalt, which seems to roll under your tires a bit," he says.
Same brand, different truck
Keith Hollon has been an owner-operator for a majority of his 39 years as a truck driver. When he was driving a 2005Kenworth W900 with a 500-hp Caterpillar engine, he says, he got as low as 3.6 mpg pulling loads up to 80,000 pounds, and as high as 5.7 mpg with a small load and little weight. "Most of the time I was getting 4.4," says Hollon, who's leased to Universal Am-Can.
Dissatisfied with that fuel economy, about a year ago he swapped the truck for a used 2007 Kenworth T600. "When I head west, I get around 6, but coming back it varies from 6 to 7.5," he says, due to the winds and heavier loads he has when headed west. "On a recent load, I got 7.6 from California to Schenectady, N.Y."
The T600 has a 450-hp Cummins with an Eaton 10-speed automatic. His previous truck had a 13-speed manual.
Hollon pulls a 48-foot Utility stepdeck trailer and has fairly similar routes, going cross-country from California to upstate New York, Ohio and Connecticut and returning to California and Washington State. Loads such as vinyl fencing going west weigh 30,000 to 35,000 pounds, while the eastbound freight is 11,000 to 18,000 pounds.
His other efforts at improving fuel economy haven't worked out well.
While prevailing wisdom is that reducing top speeds saves fuel, Hollon drives 65 to 70 mph. "I tried to cut speeds but it didn't seem to do any good, so I just quit doing it," says the Glenford, Ill., resident.
He once paid $200 for a device that screwed into the fuel line and was supposed to improve fuel economy 0.5 to 1 mpg. "It didn't, and they put on another one and it didn't work either," he says.
Hollon tried adjustments to the Cat engine, such as a fuel filter attachment that ended up costing about $2,000. "The first trip out, it went from 4.4 to 4.6," he says. "After that it went back to 4.4."
Change in ECM,driving habits
Kevin Koorenny of Redlands, Calif., has owned his 1996 Freightliner Classic since becoming an operator under his own authority almost six years ago. Since he's owned it, he's increased his fuel mileage from 4.5 to 6.5 mpg, even getting as high as 7 on occasion. He credits changing engine settings and how he drives.
The Freightliner was a former company truck that had a blown engine set to 435 hp when Koorenny bought it. The engine was rebuilt and set to run at 525 hp. After running it for three months, Koorenny had further adjustments made, including resetting the engine computer. "It was like a new truck," he says. "I instantly gained fuel mileage. It cost $300."
By boosting horsepower and making the other changes, Koorenny learned he didn't have to push the pedal as much. "Everywhere I went, I had my foot buried in the throttle," he recalls. "Young and stupid. I've learned. Let the motor do the work."
Koorenny uses cruise control to hold his speeds to 3 to 4 mph below the speed limit. He says the bigger horsepower rating on the rebuilt engine seems to help him pull loads easier west of Texas, where he operates.
"I keep my tires inflated at the level the manufacturer recommends," he says. "I don't run with 95 pounds of air in my tires like a lot of people do. I check inflation every week."
Koorenny watches his air filter and replaces it every three months. "It gets a little expensive, but they are fairly cheap. I figure a clean air filter helps the engine breathe."
He also doesn't idle when resting. He'd like to have an auxiliary power unit, but says there's no space to mount one.
To reduce wind resistance, Koorenny moved his 48-foot Utility van about 18 inches closer to his cab. That positioning also helps in weight distribution to achieve maximum loads.
Koorenny, who gets loads through C.H. Robinson, Landstar and online brokers, says his loads have varied from electronics that weigh as little as 7,000 pounds to plastic baling twine that weighs 45,000 pounds.
He's tried a few engine enhancements, such as the fuel line insert tried by Hollon. With that device, Koorenny's mileage dropped from 7 to 5 mpg. He removed it and his mileage returned to 7. n
A slice of advice
Overdrive 2007 Trucker of the Year Henry Albert of Statesville, N.C., says his goal is to hit 8.5 mpg in his loaned 2009 Freightliner Cascadia. On a regular route between Charlotte, N.C., and Laredo, Texas, he's ranged between 8.1 and 8.4 mpg, with loads varying from 17,000 to 42,000 pounds.
He's testing the Cascadia as one of three drivers in Freightliner's Slice of Life program. Albert occasionally talks about his mileage achievements on the program's blog at www.sliceoftruckerlife.com. Here are some of his tips for better fuel mileage:
WHERE YOU STOP. "I don't stop at rest areas or truck stops that are in valleys. I only stop at the top of hills or level ground if I can help it. If you have to go up a big grade coming out of a truck stop, it can cost $10to get up to speed."
SPEED. "I run the speed according to when I need to get there. If I can run 62 instead of 65 and still make my loading times, why run faster?"
DRIVING ON HILLS. "When I go up a hill, I don't mind if I lose 5 mph. I don't try to mash the throttle to maintain speed. If I'm running light and I'm not in a hurry and there's a heavier truck ahead of me, I don't step out to pass him. I use less fuel and he's breaking the air for me."
AERODYNAMICS. "If you have anything hanging out that kills bugs, it costs fuel. I just put a set of Air Slipper side skirts on my trailer, and when you start with an aerodynamic truck, the more aerodynamic you make the trailer, the more it's going to benefit that type of truck."