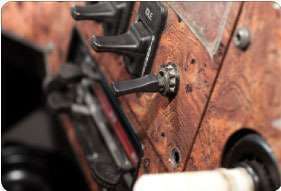 At times a driver needs to quickly drop a working rig's rear suspension, such as to gain more clearance under low openings or when backing under a trailer. Nothing works better for such situations than a driver-operated dump valve. Flip a switch, down go the air bags.
A manual ("pilot-operated," as it's often called) dump valve is simple to install, takes about two hours and costs less than $100.
A dump valve, like the one 4 State Trucks' Jeremy Staten installed on a late-model International, has two modes: dump and travel. In the off position, the valve is in travel mode, which allows the rear suspension's height control valve (HCV) to operate normally. When on, the dump valve solenoid opens to deflate the air bags while keeping the rest of the truck's air supply system under full pressure.
Parts needed
• 12-volt Haldex Electric Solenoid Valve
• Single-pole toggle switch
• 12-gauge wire and connectors
• 0.25-in. 90-degree pipe elbow, brass
• 0.25-in. straight nipple, brass
• Liquid Teflon thread sealant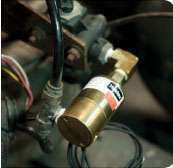 1.  Disconnect the feed lines to the air bags from the T fitting on the HCV. Remove the T fitting, coat the threads with Teflon sealant, and rethread into the "inlet" port on the Haldex Electric Solenoid Valve. Attach the dump valve to the HCV and reconnect the air suspension feed lines to the T fitting.

2.  Run ground (black) wire from solenoid valve to the frame. Use sealed butt-connector to splice run of 12-gauge wire from hot (red) lead out of the solenoid along frame rails and up into the cab behind the dash.

3.  Install single-pole toggle switch in dash and connect one pole to the wire from the solenoid. Wire the other switch pole to a 12-volt power source, such as a circuit breaker.

4.  Test the system. When the toggle switch is tripped, the dump valve should instantly release suspension pressure. Position the toggle switch down when this occurs so it correlates to the suspension movement. n