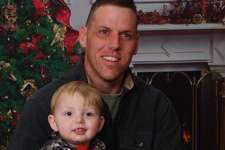 Two men charged as accessories in the murder of trucker Jason Rivenburg were sentenced in a South Carolina court to 30 days in jail Aug. 30.
Jimmy Haygood, 21, and Willie Reed, 21, can serve the time on weekends. They also were assigned 100 hours of community service and five years probation.
On March 5, 2009, while waiting to make a delivery, New York-based truck driver Jason Rivenburg was murdered at an abandoned gas station and robbed of $7. Willie Pelzer, 22, was convicted of the murder and is serving a life sentence without parole.
Reed and Haygood testified against Pelzer at his trial.