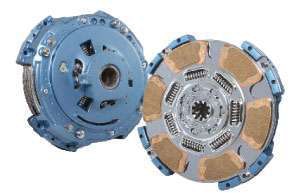 Heavy-duty clutch
Heavy-duty clutches in the Advantage Series have a release bearing with robust bushing material, a bearing housing with three grease fittings, a grease reservoir that allows for extended grease intervals and composite slingers designed to retain grease and protect against contamination. For the series, the company offers 50,000-mile service intervals, as opposed to former 25,000-mile service intervals, and has a 2-year unlimited mileage aftermarket warranty.
EATON, www.roadranger.com, (216) 523-5000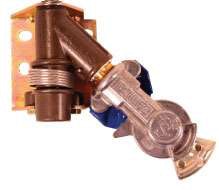 Swinger Gladhands
The Swinger Gladhands are anodized to protect against magnesium chloride, road salt and other chemicals that cause corrosion. The gladhands work with intermodal and piggy-back trailers where straight or angled gladhands are exposed to damage. The gladhands can swivel 180 degrees and prevent airlines from kinking. Available for original equipment or retrofit.
PHILLIPS INDUSTRIES, www.phillipsind.com, (800) 423-4512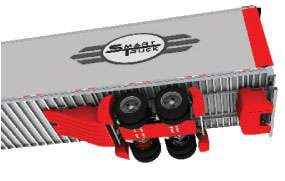 Trailer aerodynamics package
The Next Generation trailer aerodynamics system avoids sideskirts and reduces drag by managing airflow underneath and above the trailer. The system is compliant with the California Air Resources Board's greenhouse gas regulations and is certified by the U.S. Environmental Protection Agency's SmartWay Program. The system is made of polyethylene plastic designed to withstand road debris, chemicals, ice and other abrasions.
SMARTTRUCK, www.smarttruckbrands.com, (864) 990-0781

Rear-drag fairings
The TrailerTail rear fairings use an aerodynamic design and ultra-light thermoplastic composite materials to reduce rear drag. The fairings are collapsible. According to a third-party test, the trailer can generate fuel savings of more than 6 percent, the company says. The fairings come with a 90-day risk-free offer.
ATDYNAMICS, www.atdynamics.com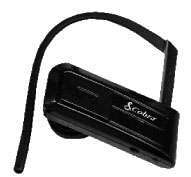 Bluetooth earpiece
Cobra's line of 2.1 Bluetooth wireless headsets for hands-free phone operation comes with noise cancellation technology and Voice Over Internet Protocol, meaning calls can be made through Internet connection. The headsets can be worn on either ear and store up to eight paired devices. Features include a one-touch on and off button and volume controls. The battery has time for five hours of talk, five hours of music streaming or 300 hours of standby.
The Sport Headset, also new, is smaller than the 2.1 model. Its earpiece sits flush against the ear, and it offers seven hours of talk time and 100 hours of standby time. Both headsets come with USB and vehicle chargers.
COBRA ELECTRONICS,
www.cobrahandsfree.com, (866) 610-9322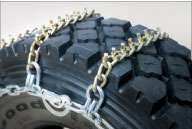 Carbon steel chains
The Grip Link heavy-duty tire chains are made for use in mud, snow, sleet and hail. The carbon steel, case-hardened chains are available in V-bar and square link for highway use and stud chains for off-road use. Chains are made in 22.5-in. and 24.5-in. widths and single and dual-triple tire designs. Each chain comes with twist-tightening cams and plastic or metal carrying pail.
KINEDYNE, www.kinedyne.com, (800) 848-6057
Diesel Pro fuel filtration
The Fleetguard filtration systems, from the Diesel Pro line, remove water and hard particles. The systems' redesign includes a clear bowl to indicate when to drain and a new collar to allow for easier filter change. The systems come in a 60gph and 90gph flow rate, models FH235 and FH236, respectively.
CUMMINS FILTRATION, www.cumminsfiltration.com, (800) 223-4583
Tandem axle adjuster
The Mark is a battery-operated, portable device that uses visual and audio alerts to help drivers make tandem axle adjustments. The device consists of a trailer unit and a ground unit, which alert the driver.
DOMINION SPECIALTY TOOLS, www.ownthemark.com, (800) DST-5183,
Wire harness kit
The Sta-Dry sealed trailer wire harnesses are made with a molded material that is designed to resist moisture.
PHILLIPS INDUSTRIES,
(800) 423-4512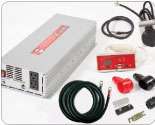 Inverter and shore power kit
The Tundra inverter and shore power kit offers shore power and hotel load capabilities for the NITE no-idle systems. The shore power function allows drivers to connect their parked truck to grid electricity where available. It includes an extension cord and a switching box that automatically detects 110-volt AC power and provides vehicle with AC power and 12-volt DC power.
BERGSTROM, www.bergstrominc.com,
(815) 874.7821
Off-road tire
The Grabber OA off-road, all-position wide base single is designed for severe service applications with a high carrying capacity and reinforced shoulder. The tire has a 21/32nd tread depth and a cut- and chip-resistant treat compound. The tread pattern helps improve traction in soft soil and on muddy roads. The tire is available in 445/65R22.5 and will be available in 385/65R22.5 and 425/65R22.5 next year.
GENERAL TIRE,
(800) 847-3349
New bumpers fit 130+ models
New bumper line options include chrome, painted steel and stainless steel for more than 130 truck models. Owners can use the company's website to configure their bumper and are able to select shape, size and cutouts, which can then be ordered at any Freightliner, Sterling or Western Star dealer.
ALLIANCE PARTS,