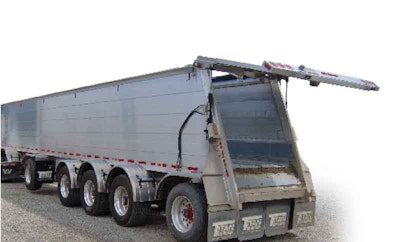 Live-floor aggregate trailer
The V-Floor 5-axle aggregate trailer features a lightweight aluminum body and a Keith Manufacturing Co. live floor system, which is an alternative to a belt-out conveyor floor. The trailer utilizes hydraulic cylinders for all movements and comes with a self-cleaning system and sidewall scrubbers.
Titan Trailers, www.titantrailers.com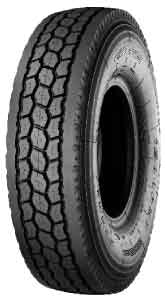 SmartWay verified long-haul tires
The GSL213 long-haul steer, the first GT tire to receive SmartWay verification from the EPA, has a pattern designed to resist irregular wear and extend mileage, the company says. The tread is extra wide and deep to improve tread life. The tire also features decoupling grooves and braking force ribs. The GT669+, also a SmartWay verified tire, has a wide tread footprint designed for stability and longevity. Both tires are available in sizes 11R22.5, 11R22.5, 295/75R22.5. The GSL213 is offered in size 285/75R24.5, too.
GT RADIAL, gtradial-us.com,
(866) 488-4737
Oil analysis program
Shell's LubeAnalyst oil analysis program helps assess whether fluids and equipment are performing as intended and determine appropriate lubricant change intervals. The program helps owner-operators build a database and watch for trends in several different performance areas and offers software that allows users to view and track test results offline. It offers an online interface that tabs a worldwide sample history and failure trends. The program also detects oil contaminants such as water, coolant, fuel or dirt.
SHELL LUBRICANTS, www.shell.com, (888) 467-4355

Synthetic engine oil
The Supreme 9000 full synthetic engine oil, available in grades SAE 5W-30 for gas and diesel engines and SAE 5W-40 for diesel engines requiring low emission certification or equipped with EGR or DPF systems, is formulated with additives to reduce friction and lower engine temperatures. The oil is also rated for temperature condition extremes with high flow characteristics at low temperatures and resistance to thermal degradation at high temperatures.
SHAEFFER OIL, www.schaefferoil.com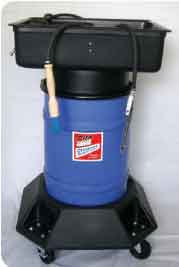 Professional brake washer
The Oil Eater Brake Washer is an air-powered washer than cleans brake parts without using electricity. It comes with a cover that acts as a catch basin and can be used on alignment lifts, ramp lifts or on the floor. The washer is made of industrial-grade plastic, has a heavy-duty air pump with an adjustable regulator and can be used as a portable parts washer. It has a flow-through brush with an adjustable solution valve, dual-filtration systems and four swivel casters.
OIL EATER, www.oileater.com.
(800) 528-0334
Broken bolt extractor
The Broken Bolt Extractor, with the help of a drill, extracts broken bolts in exhaust manifolds, engine blocks, cylinder heads and in other tools. The tool was first used by the military and helps remove bolts with original threads intact. The tool has different sized bushings that line up with the bolt, allowing a drill bit to drill down the center of the bolt. The kit comes with a case, a tap wrench, six hardened fixture washers and 14 plastic containers to hold tap, tap drill and drill bushings. Two kit sizes are available.
BROKEN BOLT, www.brokenbolt.com, (612) 567-7710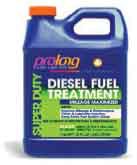 Diesel fuel treatment
The Super Duty Diesel Fuel Treatment, for use in long-haul applications, is designed to improve fuel mileage and engine performance. The treatment is formulated with engine detergents that remove gum, deposits and sludge buildup from injectors and fuel systems. The treatment also helps protect against corrosion and premature wear. The formula meets Cummins L-10 diesel additive specifications for injector cleanliness and Cummins N-14 specifications for corrosion protection with low and high sulfur levels.
PROLONG SUPER LUBRICANTS,
www.prolong.com, (800) 540-5823,

Compression Repair
The Compression Repair with Ring Seal petroleum additive was developed for high-mileage engines hampered by decreased or uneven compression caused by normal engine wear and decreased sealing between piston rings and cylinder walls. The additive is formulated to fill scratches and grooves in cylinder walls and free stuck rings. It's compatible with four-stroke gasoline and diesel engines.
RISLONE,
(800) 521-7475,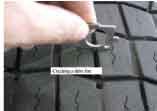 Pre-trip, post-trip inspector
The Pocket Inspector aids in pre-trip, post-trip and PM inspections. The tool allows operators to perform visual inspections of tire tread depth, brake stroke, brake shoe thickness and windshield damage. It fits in pockets and on key chains.
UNIQUE TRUCK EQUIPMENT, www.uniquetruck.com, (800) 777-4855