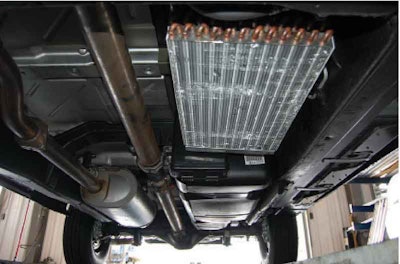 No-idle AC system
The battery-powered Arctic Breeze Truck AC system is a no-idle, split system that requires no auxiliary power unit and can be used either in Class 8 long-haul trucks or local delivery applications. The unit's components are split between outside and inside placement. The condenser and the fan are mounted externally, while the compressor and motor are installed inside the cab. On larger trucks, the entire system can be mounted to frame rails behind the cab.
HAMMOND AIR CONDITIONING,
articbreeze-truckac.com, (800) 267-2665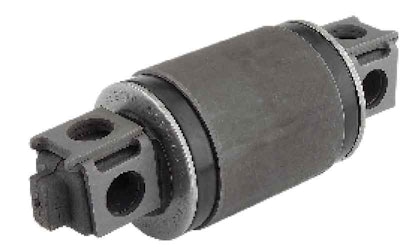 End bushing
The Rotating Bar Pin End Bushing was designed for ease in installation, the company says, as the installer needs to pay no special attention to the bar pin angle when installing the bushing. Once pressed in, the bar pin can be turned with a shop wrench or similar tool to the necessary axle angle. The bushing is part of a set that includes shims for axle alignment and fasteners for installation completion.
HENDRICKSON, hendrickson-intl.com

Fast flow oil
Elixion engine oil is a low-viscosity SAE 5W-30 oil that helps protect against cold temperatures and works toward meeting 2014 efficiency and emissions standards. The oil meets CJ-4 specifications and, the company says, offers a fuel economy improvement of up to 4 percent. The oil also contains an additive package that allows for extended drain intervals.
CASTROL, castrol.com, 888-castrol
AGM starting battery
The TransPower ST1000 heavy-duty starting battery has cranking power of 1,000 cold cranking amps. The sealed, maintenance-free AGM 31 battery has an advanced paste formulation that optimizes density, porosity and surface area, and a heavy-duty plate design and thick wire grid design to resist corrosion and extreme weather conditions. The battery is packaged in a polypropylene case that keeps the internal components of the battery compressed and helps protect against shock, vibration and chemicals.
TROJAN BATTERY, trojanbattery.com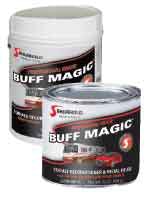 All-in-one metal polish
Buff Magic metal polish and surface reconditioner can be used on clear coat and fiberglass to restore looks or remove scratches, mineral deposits and oxidation. It can also work for headlight restoration. The product can be used to clean and polish wheels, exhaust tips and bumpers and any other part made of steel, aluminum, brass, bronze, copper, gold and other metals.
SHURHOLD, shurhold.com,
(800) 962-6241

CPAP alternative
Transcend, a continuous positive airway pressure machine, is smaller and lighter than the traditional sleep apnea remedy CPAP machine, the company says. It is FDA approved and weighs about 1 pound. It doesn't use a long hose, humidifier and power cord like a traditional CPAP, but instead offers a battery pack, short hose and a small, disposable hygienic heat moisture exchanger. The machine can also operate on DC power and allows for more mobility during sleep.
TRANSCEND, somnetics.com,
(651) 621-1800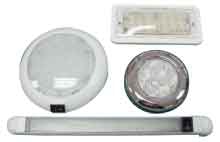 Interior and dome LEDs
This new safety lighting line includes two dome lights and two interior lights. The 361, a clear 4-in. round two-wire LED light, has six diodes, polished stainless steel housing and a removable frosted lens for mounting. The 369S, a 12-in. swivel two-wire LED interior rail light, has 24 diodes, an on-off switch and white plastic housing. The 366, a 5.5-in. by 3-in. rectangular two-wire LED dome or interior light, has 24 diodes and white plastic housing that mounts on four 11⁄16-in. centers. The 379S, a clear 5.5-in. round two-wire LED dome light, has 30 diodes, an on-off switch, white plastic housing and a removable plastic lens for mounting.
PETERSON MANUFACTURING CO., pmlights.com
Protective tool boxes
The diamond-plate, rear-cab protecting tool boxes feature 1⁄8-in. marine grade weather-resistant aluminum construction, piano-style stainless steel hinges and T-handle stainless steel locks. The boxes feature L brackets for frame mounting or plate brackets for mounting overhead. Boxes are available in standard sizes and come with a 5-year warranty.
HIGHWAY PRODUCTS, highwayproducts.com, (800)866-5269
Form-a-funnel
The flexible Form-A-Funnel Draining Tool is designed to guide oil from large vehicles into oil drains for easier clean up. The tool bends and can hold any shape. It is made of an aluminum alloy encapsulated in nitrile rubber. It is impervious to automotive fluids and chemicals and stores easily, the company says.
NEW PIG, formafunnel.com