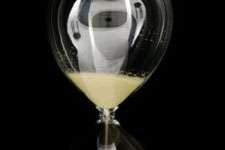 The Federal Motor Carrier Safety Administration announced May 6 it is extending the comment period for its proposed hours of service rule and as a result will be unable to meet a court-negotiated deadline of July 26 to issue a final rule.
In a court filing, the agency set a new proposed final rule date of Oct. 28.
The FMCSA said it has placed four additional documents in the public docket of its December 2010 notice of proposed rulemaking for HOS. The agency reopened the comment period to June 9 to allow for review and discussion of the documents and FMCSA's possible consideration of their findings in the development of the final rule.
The agency said only comments related to the four additional documents will be considered during the 30-day extension. The four studies are:
"The Impact of Driving, Non-Driving Work, and Rest Breaks on Driving Performance in Commercial Motor Vehicle Operations";
"Hours of Service and Driver Fatigue-Driver Characteristics Research";
"Analysis of the Relationship Between Operator Cumulative Driving Hours and Involvement in Preventable Collisions"; and
"Potential Causes Of Driver Fatigue: A Study On Transit Bus Operators In Florida."
FMCSA also advised an adjustment to the rulemaking schedule previously agreed to in litigation before the U.S. Court of Appeals for the District of Columbia Circuit (Case No. 09-1094). Under an Oct. 26, 2009, agreement among Public Citizen, other petitioners and FMCSA, the agency was to publish a final rule within 21 months of the date of the settlement agreement.
FMCSA said the extra comment period for the four additional documents will require additional time that was not envisioned in 2009 and that it will be unable to publish a final rule by the previously agreed-upon date of July 26. The agency said it has advised petitioners of the delay to the rulemaking schedule to Oct. 28.
To comment on the four additional documents, go to www.regulations.gov; the docket number is FMCSA-2004-19608.