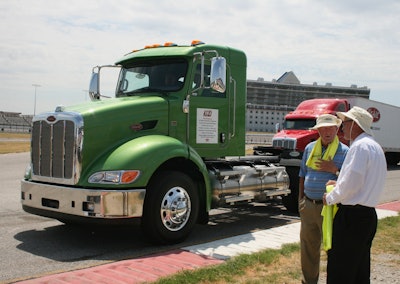 Peterbilt Motors Co. hosted a meeting with America's Natural Gas Alliance in Denton, Texas, to showcase some of the truck maker's alternative fuel vehicles.
Attendees had the opportunity to test drive some of the vehicles and take a tour of the manufacturing plant.
For more details, visit the Peterbilt website.